Israel has been attacking Hamas positions in the Gaza Strip for around six weeks. A ceasefire is now only a matter of time. The first details about the conditions have now become known.
The last war in 2021 lasted eleven days, the penultimate one in 2014 lasted seven weeks. They ended, as wars sometimes do, with a ceasefire. In the case of the conflict between Israel and Hamas, terms like "end" and "standstill" do not really reflect the situation. Actually, it's just the intensity of the fighting that has varied over the years.
Is there a ceasefire coming in the Middle East?

The current dispute began after October 7, when Hamas terrorists committed the largest mass murder of Jews since World War II. 1,200 people were murdered, some brutally, and 250 people were taken hostage – most of them Israelis, but by no means all. In response, the Israeli military began attacking Hamas positions, first with bombings and later with ground troops.
There are many indications that the guns will soon fall silent again – at least for a few days. Hamas boss Ismail Haniyeh has now declared that a ceasefire agreement with Israel is in sight. Islamic Jihad, a Palestinian militant group that was also involved in the October 7 attacks, also appears to be taking part in a possible ceasefire. On Tuesday afternoon, Israeli government circles leaked that they also wanted to agree to the deal. Israeli media write that appropriate consultations will take place in the evening.
According to various reports, the agreement includes the following points:
There is supposed to be a five-day break in fighting in the Gaza Strip, although some media outlets are reporting just four days.

40 children and 13 women are to be released from Hamas captivity.

In return, Israel is to release 300 female and minor Palestinian prisoners from prisons.
According to the information, the civilians held in the Gaza Strip are to be released gradually – ten people every day. According to Palestinian reports, the same applies to Palestinian prisoners. As a result, Israel will release 30 of them every day.
In addition, 300 trucks carrying food, medical supplies and fuel will be allowed to enter the Gaza Strip.
Qatar mediates between Hamas and Israel

Qatar, the Arab emirate, plays a key role in the negotiations between Israel and the Islamists. According to the mediators, the talks are in their final stages: "We are closer than ever to an agreement," said a spokesman for the Qatari Foreign Ministry in Doha. The talks had reached a "critical and final phase".
The Israeli government is still reluctant to report successes: "We are making progress. I don't think it makes sense to say too much," said Prime Minister Benjamin Netanyahu. He added that he hopes there will be "good news" soon.
The emirate's government recently said that only "minor" obstacles remained to be overcome in the negotiations. On Monday, US President Joe Biden also said that he believed that an agreement to release the hostages kidnapped from Israel in the Hamas attacks on October 7th was within reach.
Hamas speaks of 13,300 dead

According to Hamas figures, which cannot be independently verified, around 13,300 people have been killed in the Gaza Strip since the Israeli attacks began around six weeks ago. The collateral damage was and is enormous: Because the Islamists are largely hiding behind civilians or in protected spaces such as hospitals, they were also targeted by the IDF, the Israeli military, which met with great criticism internationally, including from allies in the West.
Sources: DPA, AFP.
Source: Stern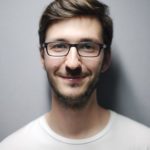 I have been working in the news industry for over 6 years, first as a reporter and now as an editor. I have covered politics extensively, and my work has appeared in major newspapers and online news outlets around the world. In addition to my writing, I also contribute regularly to 24 Hours World.