Chancellor Olaf Scholz has been criticized for not having taken a clear position on the Ukraine crisis. Now he is visibly intervening in diplomacy and is traveling to Russia in the middle of the month. This was announced by the Kremlin.
Against the background of tensions in the Ukraine conflict, Federal Chancellor Olaf Scholz is visiting Russia on February 15. As Kremlin spokesman Dmitri Peskov announced on Friday, Scholz will meet with Russian President Vladimir Putin in Moscow. Both politicians want to hold "substantial" bilateral talks. French President Emmanuel Macron will set off for mediation talks in Moscow and Kiev next week, according to reports from the Élysée Palace in Paris.
Next Sunday, Scholz will first make his inaugural visit to Washington, where he wants to discuss the Ukraine crisis with US President Joe Biden. According to the "Süddeutsche Zeitung", Scholz is also expected in the Ukrainian capital of Kiev on February 14, in order to then travel on to Moscow.
Scholz had announced an early meeting with Putin on ZDF on Wednesday evening. In the SPD, the question of the extent of possible sanctions against Russia is particularly controversial. The main issue here is the German-Russian Nord Stream 2 gas pipeline, which is not yet in operation and has been heavily criticized by a number of the German government's western partners.
Kühnert: Olaf Scholz is where he needs to be

Meanwhile, SPD General Secretary Kevin Kühnert defended the chancellor against the criticism of the past few days. "One can say very clearly where Olaf Scholz is these days, namely where a Chancellor should be in a highly explosive international crisis situation: at the negotiating table and not in front of the first camera that comes along," said Kühnert on Friday in Berlin. Scholz has met many high-ranking international politicians in the past few days and weeks and is now flying to the USA, Ukraine and Russia. "All this six weeks after this federal government started to work," emphasized Kühnert.
The SPD general secretary condemned the opposition's "hidden object game" with the title "Where is he, Scholz?" But there was also criticism on social media. "Missing person reports" circulated with the question "Where is Scholz?". On Wednesday evening, the chancellor gave an interview on ZDF's "heute journal".
Source: Stern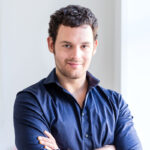 David William is a talented author who has made a name for himself in the world of writing. He is a professional author who writes on a wide range of topics, from general interest to opinion news. David is currently working as a writer at 24 hours worlds where he brings his unique perspective and in-depth research to his articles, making them both informative and engaging.