Manuel Neuer reports eloquently from sick leave. He angers the Munich bosses, who have to react wisely. A success story is in jeopardy. Important patron saints are gone.
After Manuel Neuer's interview boom, which is as remarkable as it is idiosyncratic, while on sick leave, the consequences of the massively angry Bayern bosses are awaited. Will there even be a big bang? After reading the captain's statements via the German Press Agency, CEO Oliver Kahn announced "clear talks" with the captain.
Sports director Hasan Salihamidzic also expressed his displeasure in the "Bild am Sonntag" that the soon to be 37-year-old newcomer had "put his personal interests above the interests of the club". Those responsible avoided quick shots before the important Bundesliga game on Sunday in Wolfsburg. The explosive topic requires a wise approach.
"If there are any consequences, we will first talk to Manuel about it himself," said Salihamidzic cautiously. Will Neuer be punished? Will he be removed as captain and thus downgraded in the hierarchy? The more than decade-long success story between FC Bayern and Neuer continues with an inglorious chapter. Of course, it doesn't have to be the last.
How do Neuer and FC Bayern get back together? After the eloquent Neuer statements and an immediate reprimand by Kahn, this is the big question for the future. Like whether Neuer can ever get back in top form after breaking his leg. The former Bayern professionals and today's TV experts Lothar Matthäus, Dietmar Hamann and Stefan Effenberg reprimanded Neuer.
"He acquits himself of everything and attacks everyone else. That's not FC Bayern," said record national player Matthäus on Sky. The Munich bosses would "not put up with it – even if it's Manuel Neuer".
With his striking and very emotional statements in the "Süddeutsche Zeitung" and the international sports portal "The Athletic", the goalkeeper caught the club, the bosses and coach Julian Nagelsmann cold at the weekend.
New statements at the wrong time
In his replica, Kahn cited points that put the self-declared "team player" Neuer in an ego corner. What he said in connection with the release of goalkeeping coach Toni Tapalovic "neither does him justice as captain nor the values ​​​​of FC Bayern," said Kahn: "In addition, his statements come at an inopportune time because we are facing very important games." In just over a week, the Champions League showdown with Lionel Messi and Paris Saint-Germain is coming up.
A frustration build-up broke out at Neuer. He says what he feels. The botched World Cup with the debate about the "One Love" armband, which was particularly stressful for him as captain, the criticism of his performance in Qatar, the serious skiing accident and finally the sorting out of his long-time goalkeeping coach were probably too much in total.
Neuer complained that his buddy Tapalovic had to go was "the most blatant" thing he had experienced in his career. "For me it was a blow when I was already on the ground. I felt like my heart was being ripped out." The replacement was apparently operated primarily by head coach Nagelsmann.
The directly affected and disturbed Neuer defends himself. The Bavarian leader, who is otherwise mostly diplomatic and level-headed, sometimes puts it on verbally. "He's personally affected, you have to understand that a bit," said Kahn indulgently. At the same time, however, the former national goalkeeper taught Neuer, referring to his own behavior in a "similar situation" for him.
When goalkeeping coach Sepp Maier, with whom Kahn maintained "a friendly and trusting relationship", was dismissed from the national team by national coach Jürgen Klinsmann in 2004, he was also "disappointed" and "angry at the DFB", Kahn described: "But the common goals were my top priority. They were more important to me than my personal feelings."
Neuer's former patron saints are gone
For him, Neuer's football vita justifies the interview boom, which he staged past the club. But it's also a fact: he himself brought on his current Bayern dilemma with his skiing accident. The Bayern bosses had to sign Yann Sommer as a costly replacement goalkeeper under time pressure. Neuer justified the ski tour in thin snow cover as an important part of the "regeneration for body and psyche" after the devastating World Cup. She was not dangerous, "actually a child's birthday," assured Neuer.
The extensions have resulted in an explosive situation. And Neuer is in a weakened position on sick leave. He also feels that former patron saints such as ex-president Uli Hoeneß, Kahn's predecessor Karl-Heinz Rummenigge and ex-coach Hansi Flick are gone at FC Bayern. Kahn and Salihamidzic lead differently – Nagelsmann is also a different coach than Flick.
The relationship between Neuer and Nagelsmann is considered professional, but is burdened by the Tapalovic case. Nagelsmann commented – before the interview was published – in the press conference for the Wolfsburg game on the current handling of Neuer, who is doing his rehabilitation on the club premises: "Generally he is here every day, we see each other and of course we also exchange ideas." And Nagelsmann assured: "I think there is no question that I wish that a world-class goalkeeper like Manu is healthy again and is in goal."
Neuer: "The best will play"
Neuer's comeback in goal – when and how will it happen? Nobody knows the answer. "I have to see how I'll come back. When the time comes, I'll look in the mirror and tell myself the truth, like I always do. If I don't perform, I'll vacate the post. But don't count on it!" , he said combatively to the interviewers of "SZ" and "The Athletic".
His contract in Munich runs until June 30, 2024, one year less than with future competitor Sommer. The home European Championship will also take place in the summer of 2024. "The best will play. If I want to play, I have to be the best," is Neuer's view of things. This sporty passage of the interview revealed the ambition and motivation of the eternal German number 1. It sounded like Uli Hoeneß: "That's not it yet!" A Manuel Neuer does not step down quietly.
Source: Stern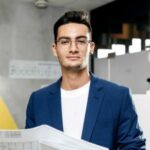 I am Pierce Boyd, a driven and ambitious professional working in the news industry. I have been writing for 24 Hours Worlds for over five years, specializing in sports section coverage. During my tenure at the publication, I have built an impressive portfolio of articles that has earned me a reputation as an experienced journalist and content creator.