The coach of the Argentine national team. lionel scaloniacknowledged that after the 2-1 defeat against Saudi Arabia in the first game of Qatar World Cup wanted "to tear up the technical director's card, because everything that was said in the previous one that was going to happen happened, but it could not be won."
"That first game was very strange, because we deserved to win by three or four goals in the first half, and in the second half, in just two minutes they scored on us twice and we were left with nothing"described saloni in dialogue with AFA Study.
"As a coach, it makes you want to tear up your coach's card, because everything we told the players in the preview was what happened, but in the end we didn't win. Much worse, we lost. There are also one of those games every thousand. But later, thinking about it and with Monday's newspaper, we can say that we lost the unbeaten record of 36 games at the right time."he pointed.
Immediately afterwards, the man from Santa Fe highlighted the group spirit that reigns within the Argentine national team and provided some examples in this regard. "'Cuti' (Cristian) Romero, Lisandro Martínez and Nahuel Molina would be capable of cutting each other's veins. They have known each other for a long time and spend the whole day together in concentrations, so when one meets makes a mistake, the other immediately encourages him and thus minimizes what he may feel for the mistake made".
"And that extends to everyone's relationship with Lionel Messi. They see him as the best player in history, but for that very reason they are going to give up their lives for him. There is a very special chemistry that for a team of football is worth a lot" he remarked.
"Because since everyone is so close, everything that happens within the group has a different impact. For example, if someone has a family problem, they all get involved and try to help in whatever way they can. Of course, each one knows the role that occupies in the group, but when it comes to affection, what happens is incredible. And the same thing happens to me with them, because I love all the players a lot. It's something mutual."he confessed scaloni.
Of course, that affection also affects the professional when trust comes into play, and in that aspect scaloni put on the table what happened with Rodrigo DePaul before playing with them Netherlands.
"De Paul suffered a soreness in his right hamstring before playing the quarterfinals with the Netherlands and that immediately leaked to the press, something that bothered me a lot, because it could give our rivals an advantage. But the anger was not with journalists, but with the fact that this information was already in the possession of our opponent's coach, Louis Van Gaal. And these leaks are things that we must correct."he warned.
"In that case, De Paul reached the limit to play with the Dutch, but he wanted to play. So, in the previous talk I told him that I trusted him and that he was going to start, but that he tried not to exhaust me with a change of entry because immediately it could start to hurt. And the truth is that he did very well, because he played until 20 minutes into the second half and he did very well."he acknowledged.
And after revealing that behind the wheel of Atletico Madrid in the privacy of selection they call it "Scapol"because his colleagues say that he is similar in many ways, Scaloni finally referred to the reasons why he placed angel di maria left in the final with France.
"With 'Fideo' we had the same doubts for that final game that we had with De Paul to play for the Netherlands, since he also came touched. That's why we doubted what he could offer us. The only thing we were clear about was that to play, I was going to do it on the left and not on the right as had been happening"he explained.
"It's that we had a good view of the French for a while because they could have been our rivals in the round of 16 (finally Argentina won Group C and met Australia, second to France in Group D) and then we knew that if we placed Alexis Mac Allister between the lines we were going to make (Jules) Koundé go looking for him towards the middle, and (Ousmane) Dembelé was not going to go back all the time to his area to mark Di María. And that's how it was."he remembered.
And he finished off the talk with that vote of confidence, another one, for the current Juventus player, from Italy. "When Ángel told us that he wanted to be in the final, we trusted him, because we knew that he was going to hurt on the left (Dembele made a penalty for Messi's first goal and he himself scored the second). That's why he didn't even we tried, but we just explained to him that what we wanted him to do, we were sure he could do".
AND say mary was key for Argentina world champion after drawing 3-3 and finally beating France via penalty kicks. The reciprocal trust between him, and among all, with the coaching staff, laid the foundations for that conquest.
Source: Ambito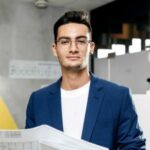 I am Pierce Boyd, a driven and ambitious professional working in the news industry. I have been writing for 24 Hours Worlds for over five years, specializing in sports section coverage. During my tenure at the publication, I have built an impressive portfolio of articles that has earned me a reputation as an experienced journalist and content creator.