The bike may not be a catwalk. And yet function and style can also be combined well when biking. Inspiration and current spring cycle fashion for men.
The time for excuses is over. With double-digit temperatures already in the morning hours, the usual excuses of cold hands and feet or defective lighting no longer apply. The bike has to be out of the basement. And the best news: Instead of hiding in the thick jacket and under the buff, the sporty spring and summer outfits can be slowly taken out of the closet. The motto: clothes make bikers. In this article, you will find out which pieces men can wear to protect themselves on cooler days and fashionably hit the mud in the mild spring air.
1. Merino Retro cycling jersey

A slightly roughened cycling jersey with long sleeves is the basis of a good cycling outfit, even in the first, still somewhat chilly, spring days. Most body heat is lost through the head and upper body. Both should therefore be protected accordingly. Almost 50 percent cozy merino wool protects the body with this one even on longer tours before cooling down. The wool comes exclusively from South African Merino sheep. The back is slightly longer and the cuffs are sold in chic blood orange. Discreetly placed reflective strips on the back improve visibility on cloudy days. Important: So that the sweat can be wicked away from the inside to the outside, a so-called base layer like this light and quick-drying one should be worn underneath the jersey .
If you want to wear three layers on colder days, you can also replace the wool jersey with a slightly thinner long-sleeved shirt. This ingeniously designed model by Löffler is definitely an eye-catcher. .
2. Proviz Reflect360 Bike Jacket/Vest

Being able to react flexibly to unpredictable weather is one of the basic rules when cycling. A thin rain vest in the jersey pocket is just as important as a thin hat that fits under the helmet and can be quickly pulled out of the bag. Bitterly serious is the number of cyclists who were seriously injured in accidents or even died in the past year. At least one item of clothing that reflects over a large area is all the more important. A possible life insurance can die be. The highlight of this jacket, designed as a pull-over and rain jacket, is that it was coated with a 100 percent reflective material and is therefore called Reflect360. Unfortunately, it's only available in unexciting grey. Alternatively, grab one with the same effect, available in different colors. Nice: The windproof vest can be turned inside out and worn.
3. MTB ST 500 cycling shorts

Occasional cyclists in particular are usually not the biggest fans of tight-fitting cycling shorts. Those on the bike have several advantages over chinos or jeans. The trousers for spring are usually roughened on the inside, often windproof and thus reliably keep the lower extremities warm. Here's a water repellent one available, designed for tours of up to four hours. The so-called tights for racing cyclists, mountain bikers and city bikers also make trouser clips superfluous, which in three out of four cases are forgotten at home in the hectic morning anyway. For longer leisure tours, trousers with moderate padding in the crotch are useful.
If you want to make a casual statement on the bike, you can wear colorful shorts like these bright blue ones over the long tights or this orange one turn over. Important: Only one of the two pants should be padded.
4. Oddsocks "On your Bike" socks

And while we're on the subject of eye-catchers: In the biker spring of 2023, men will wear colorful clothes on their feet. It doesn't matter whether you have sweaty, splayed or skewed feet: this colorful arrangement of half-length stockings adorns anything with five toes and a heel. The consists of six individual socks that can be combined with each other at will. At the same time, the tiresome search for the right sock partner falls flat.
5. Vaude Sykkel cycling shoes

These leather cycling shoes by Vaude are not waterproof, but you can lace up the Sykkel in a bison look with bright blue laces. If that isn't an eye-catcher. The sole is compatible with the common click systems. Simply remove the cleat cover, screw on the cleat, done. Cool: If you don't feel like clicking 'n' ride, you can also get to your destination in the classic way thanks to the non-slip rubber sole (20 percent recycled rubber). The Sykkel was developed for hobby and everyday cyclists. And best of all: it also cuts a fine figure as an everyday shoe. Here it is available in different sizes.
6. Tube scarf and functional hat

As already mentioned, most body heat is lost through the head. Logical conclusion: In order to at least contain this, a cap is still an important gadget when cycling in spring. So that the helmet still sits comfortably, the headgear should fit as snugly as possible and not be too thick. Bobble hats made of knitted wool are therefore out of place here. Instead, you can protect your head and ears with a seamless technical hat. Here's a breathable one available. Similar to the long-sleeved jersey, almost 50 percent merino wool ensures a warm skull in this beanie. If you want to color-coordinate your cycling outfit, you have a good chance with four available colors.
The tube scarf is one of the most practical tools when cycling. Because cycling jackets with a high collar are more of a hindrance when cycling and, in the worst case, the zip can damage your chin, the best way to protect your neck is with a multifunctional cloth like this (). They are now available in dozens of designs and colors. Here, too, it makes sense to use a product made from merino wool. This flatters the neck and reliably keeps you warm. When it's freezing cold and the wind is icy, the tube scarf can be pulled over the mouth and nose in one easy step.
7. Sealskinz all-weather cycling gloves

In addition to your nose, your fingers suffer the most on bike tours on cooler days. The wind hits the hands on the handlebars first. In addition, like feet, they cool down quickly as soon as the body is forced to keep the cardiovascular system in a good mood and at the right temperature. Gloves should therefore always be on board or better still on your hands when cycling in spring. In order to be able to brake quickly and safely, the gloves should not be too thick. Finger gloves instead of mittens is the motto. This are wind and waterproof and therefore a good grip for any weather.
Further information are available here.
Source: Stern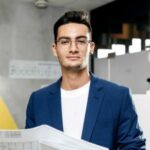 I am Pierce Boyd, a driven and ambitious professional working in the news industry. I have been writing for 24 Hours Worlds for over five years, specializing in sports section coverage. During my tenure at the publication, I have built an impressive portfolio of articles that has earned me a reputation as an experienced journalist and content creator.