World Cup final lost, many hearts won: Germany's national ice hockey team is celebrated on their return. The young team does not want to be satisfied with second places. The DEB is required.
Sometimes still a bit shaky on their feet, exhausted and tired, the ice heroes proudly wore their massive World Cup silver medals around their necks on the plane home. On Whit Monday after the lost but rousing final, the ice hockey vice world champions were enthusiastically welcomed in Munich, Düsseldorf and later also in Berlin.
Several hundred fans celebrated the first German World Cup medal in 70 years with chants and touched the players around Captain Moritz Müller, the best World Cup striker John-Jason Peterka and Stanley Cup winner Nico Sturm for the last time before the silver team from Tampere finally separated. "It just feels incredible to be welcomed like this here," said Peterka in Munich.
Party at "Heidi's Beer Bar"
Before that, the young and still developing team of the German Ice Hockey Federation had sworn in for the last time on a mission early in the morning in "Heidi's Beer Bar" with a few cold drinks in the center of Tamperes: World Cup silver this year should come after the start with Olympic silver 2018 will only be a stopover on the way to future titles. "We won silver, but we still want to win gold. That's still the goal," said German World Cup top scorer Peterka.
The 22-year-old from the Buffalo Sabers, like top NHL defender Moritz Seider of the same age, is instrumental in the younger generation, who should bring titles to German ice hockey in the near future. What was still perceived as a sensation at the 2018 Winter Games in Pyeongchang should be the benchmark in the near future. "It will be our claim in the next few years that we want to play up there," said Detroit defender Seider. "It's not a hockey miracle anymore."
In fact, the German cracks were close to the title in the first German World Cup final since 1930, despite the 2:5 (1:1, 1:1, 0:3) against record world champions Canada, which was only clear at the end. "It feels like a heavy defeat for me," said attacker Marcel Noebels from Eisbären Berlin. What sounds presumptuous at first glance is actually understandable. Because the Canadian NHL stars seemed defeatable and were by no means better, just ripped off.
"We all want to win gold when we play a final," said the best German World Cup player Nico Sturm, who was enthusiastic about his World Cup premiere. "But these are also experiences that you have to make. I am absolutely convinced that we will be here again." The 28-year-old San Jose Sharks NHL forward could take on the role of leader on the team for years to come. Last year's Stanley Cup winner has the necessary winning mentality.
National coach enthusiastic about young players
National coach Harold Kreis was enthusiastic about the claims. "I think it's great. We have a lot of young players here who have made an incredibly good impression and who still have a long career ahead of them. And the national team and German ice hockey will benefit from that," said the 64-year-old, who was quite satisfied revealed about his World Cup debut as head coach.
Not many had believed the team, which had to do without the best German NHL players like top star Leon Draisaitl and a number of injured top performers, had any faith. But Kreis formed a conspiratorial bunch that withstood the pressure after the three bitter opening defeats. "All the goals that were given to us have been met – and more," said Kreis in view of the DEB specifications to create direct Olympic qualification for 2026 and the quarterfinals.
Kreis was not innovative enough for some after his younger predecessors Marco Sturm (44) and Toni Söderholm (45). "It was also my intention to continue that. The team did an excellent job of that. We played powerful ice hockey, not a game of hide-and-seek. We wanted to determine the game," said Kreis. That succeeded. Even against the top nations, his team easily kept up in terms of play.
Chancellor Scholz congratulates
At the end there is the greatest German World Cup success. 1930 (silver) and 1934 (bronze) cannot be compared with today's tournaments in view of the occupations at that time. And at the last World Cup medal in 1953 (silver) only four nations were there. "I will probably only realize in a few days that we have achieved something historic," said Noebels. This was also evaluated at home.
"You were all enthusiastic!", Chancellor Olaf Scholz (SPD) spread via social media and NHL world-class player Draisaitl said when asked by dpa: "Incredible. Definitely a tournament for the history books. I'm really happy for the boys."
Also in view of the incidentally received contract for the next home World Cup in 2027, the players also asked the association and league to use the euphoria sustainably this time. "We have to make sure that we don't always have temporary highs and then the euphoria is back for a few weeks or months and then everything sloshes away again," said Sturm. Noebels addressed the DEB meaningfully: "Marketing is probably very important now. We players have done our best to bring the sport forward again."
Source: Stern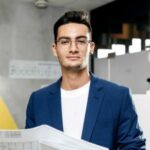 I am Pierce Boyd, a driven and ambitious professional working in the news industry. I have been writing for 24 Hours Worlds for over five years, specializing in sports section coverage. During my tenure at the publication, I have built an impressive portfolio of articles that has earned me a reputation as an experienced journalist and content creator.