The outcry over the abusive kiss of the Spanish Football Association chief Luis Rubiales for striker Jenni Hermoso puts the machos on the Iberian Peninsula on the defensive. But beneath the surface, things are bubbling away.
By Ute Mueller
The forced-kiss scandal could, it seems, give Spain's women's movement as much a leap forward as a series of laws passed in the last legislature that strengthened women's rights. Despite his refusal to step down, Luis Rubiales is unlikely to remain in charge of the powerful Spanish Football Association for much longer. This is supported by the storm of indignation that has gripped the country.
"It's high time that an example was finally made in this country," says Estibaliz Besga, a doctor who offers young women, often underage, free sex counseling at a municipal medical center in the center of Madrid. "Almost every day I see how women are forced into sexual acts against their will and then try to find an explanation for it or even blame themselves," explains the 63-year-old. Striker Hermoso also felt powerless after the forced kiss. "I felt vulnerable and as a victim of an impulsive, macho act," writes the kicker in a post on X, formerly Twitter.
Besga and most women in Spain see the fact that the president of the powerful Spanish football association could be held accountable in his home country for his missteps at the football World Cup as belated justice. "This is an important signal for our country, where such behavior has so far only been criticized but has otherwise had no consequences," said Besga.
Luis Rubiales also snubs the royal family

But it's not just the kiss that gets Rubiales, who seems to be enjoying the role of provocateur more and more, into trouble. There are also other macho attitudes that the 46-year-old likes to display and that no longer want to fit into today's world – not even in Spain, a country that has testosterone-controlled guys in many "cojones" idioms pays tribute today. Rubiales demonstratively grabbed his crotch while celebrating the Spaniards' victory in the World Cup final in the VIP box – in the presence of Spain's Queen Letizia and her younger daughter Sofia, who were only two meters away. This even outraged Spain's conservative media, such as the daily ABC, which is not normally known for being harsh on macho posturing. The newspaper was one of the first to post a video of the obscene gesture online.
Since the gang rape of an 18-year-old in Pamplona in July 2016, a different wind has been blowing in this country. Five men, who described themselves as "manada" (wolf gang), had boasted about the crime in an online video at the time. The case caused an outcry among the population and led to a tightening of sexual criminal law. Since then, there has been great sensitivity to such issues.
Many colleagues understand Rubiales

However, many men see this as hysteria and an outgrowth of radical feminism, such as Javier Negre, who runs the news portal EDATV. It is dedicated these days entirely to the defense of Rubiales. Jenni Hermoso should be ashamed, one can read there, because she violates the dignity of the victims of real sex crimes. After the kiss, she celebrated extensively with her team in Ibiza for days and only then filed a complaint. The alleged assault could not have been that bad, according to Negres' implicit accusation. Many men in the country secretly think the same thing, but don't dare to speak out in the heated mood.
Rubiales finds open support primarily in the ranks of the right-wing extremist party Vox and the Spanish Football Association, which is 95 percent male. French giants PSG's Spanish coach Luis Enrique says Rubiales' behavior is excusable given his excellent performances in recent years. With that he speaks from the heart of many football fans among his compatriots. The Kulturkampf is also reflected in the country's most important clubs. They hold opposing views and do not share a common position on the case. While Real Madrid immediately distanced themselves from Rubiales, FC Barcelona could only bring themselves to offer a lukewarm explanation. Rubiales made a regrettable mistake and has since apologized, it said.
Meanwhile, there is consensus in Spain's leading media. "These could have been the happiest days in the lives of Jenni Hermoso and her teammates, but a powerful, narcissistic and arrogant guy decided to destroy that happiness and make life difficult for us," writes well-known television journalist Almudena Ariza at the news service X , formerly Twitter. "Furthermore, our society suffers from male supremacy and the dominance of some of its members."
There are still too many Rubiales in Spain

"Spain no longer tolerates Rubiales," comments Spain's leading daily El País in its Sunday edition. Spanish society has matured in recent years and the majority condemns such behavior.
Toni Padilla, sports director of the Catalan daily newspaper "Ara", is a little more skeptical about all of this. "Many senors believe that Rubiales hasn't actually done anything bad." They are the kind of men who have enjoyed privilege all their lives and now feel like victims. Football is an optimal biotope for such people and Padilla believes that this will not change any time soon. Because their mentality is permanent. "We are still surrounded by people like Rubiales."
Source: Stern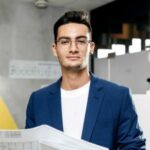 I am Pierce Boyd, a driven and ambitious professional working in the news industry. I have been writing for 24 Hours Worlds for over five years, specializing in sports section coverage. During my tenure at the publication, I have built an impressive portfolio of articles that has earned me a reputation as an experienced journalist and content creator.