Moritz Wagner could not help athletically at the home EM. This time he plays a central role in the basketball team. Captain Schröder sees a very special quality.
With his core competence outside of basketball, Moritz Wagner can permanently shine on the Japanese dream island. Whether in the dressing room in Okinawa, playing cards with Dennis Schröder or meeting fans who have traveled far: Wagner babbles on and on – he admits it with a big grin.
"I like to chat"
"I am who I am, I talk a lot, I don't always think about it straight away. I always try to be in a good mood. I just like to chat. I think people perceive that as energy," said the 26-year-old the decisive phase of the World Cup, which begins on Friday (10.30 a.m. / Magentasport) with the start of the second round against Georgia. A win could already be enough to reach the final round in the Philippine capital Manila. The prerequisite is that Slovenia beats the Olympic bronze medalist Australia (2:10 p.m.).
The older of the two Wagner brothers knows the environment in the national team very well. He was actively involved in the 2021 Olympics, and in 2022 he accompanied the team in Cologne and Berlin despite his own injury from the home European Championship. But he likes the current role, which is not only important from a sporting point of view, much better. "Being injured sucks, to put it in German. It's an emotional struggle you have there. Even if the team plays well, you're trapped. That's a big challenge," Wagner describes his emotional suffering from the previous year . On the sidelines, he looked like a mascot in places.
Schröder: "A great family"
A strong and reliable big one like Wagner (2.11 meters) was possibly missing when an even greater success as a bronze medal in the European Championship was lost in the semi-final against Spain. When asked about the pair of brothers Moritz and Franz, almost everyone in the German team has to grin. It's funny, it's entertaining, it's "a great family," as Captain Schröder recently remarked about the brothers and their parents who traveled to Japan. The attributions are mostly similar: the younger Franz (22) is considered to be rather reserved, the older Moritz seems quite excited and likes to babble unfiltered.
Like the highly decorated Spanish Gasol brothers Pau and Marc, they wear their first names on their World Cup jerseys. After just two NBA years with the Orlando Magic, the currently ailing young star Franz Wagner is considered a budding superstar, and his sporting value is immense. But his brother has a few other assets besides his basketball skills, which he impressively demonstrated with 25 points against Japan.
"Every time Moritz is in a team, he leads the team emotionally. He brings a lot, a lot of energy. I think he generally has intangibles, as they say in America. He has a lot of things that you don't necessarily measure can, but which contribute to success," said Franz about Moritz Wagner. The duo not only plays together for Germany, but also for the Magic in the NBA. If you ask leader Schröder about the older Wagner, he immediately thinks of the word "trashtalking". Means: He keeps his colleagues happy by spouting nonsense.
Use the day off
The Wagners particularly like the fact that there is still some time for the family during a World Cup. They used the free Wednesday to go to the beach with their parents and to explore the popular Japanese holiday island. "It was very relaxed. I didn't think about basketball that much," said Moritz Wagner, who grew up in Berlin like his brother Franz. Father Axel and mother Beate are also present in the stands in the TV broadcasts and passionately celebrate the victories of their sons.
The fact that a starting formation formed without him does not bother Moritz Wagner. Co-captains Johannes Voigtmann and Daniel Theis start with national coach Gordon Herbert, Wagner comes off the bench as the sixth man. "That's my job, that's what I'm paid for. I think the starter and banker is generally overrated. We win, the rest doesn't matter," said Wagner.
Source: Stern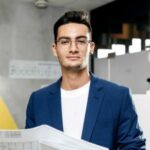 I am Pierce Boyd, a driven and ambitious professional working in the news industry. I have been writing for 24 Hours Worlds for over five years, specializing in sports section coverage. During my tenure at the publication, I have built an impressive portfolio of articles that has earned me a reputation as an experienced journalist and content creator.