Central Cordoba won a pivotal victory in the fight for permanenceby agonizingly beating Platensea direct rival, 3-2 in a match valid for the third date of Zone B of the League Cup.
Luis Miguel "Pulga" Rodriguez, Lucas Gamba and Lucas Angelini were the authors of the goals for the Santiago team, while nicholas castro and Cyrus Rius They converted to Platense.
With this result, Central Córdoba added their first three points in the local tournament but remains difficult in the average table, just like their rival tonight.
In addition, in the annual table, the Santiago team took four points from Huracán, which for now would drop in category, and Platense is a little higher.
The match
In the first half, Central Córdoba started more orderly, looking for spaces. At 22 minutes, Luis Rodríguez appeared to give him a right foot from outside the area and opened the scoring.
The locals continued to create by the hand of Lucas Gamba who tried from medium distance, but the ball went over the crossbar, then Rodríguez executed a free kick and his direct shot on target ended up in the hands of the visiting goalkeeper.
In the complement, Platense planted himself in another way, he looked for his rival's spaces to counteract. At 9 minutes, Agustín Ocampo arrived with a header, but the ball ended up in the hands of Matías Mansilla.
But in a collective play, Central Córdoba increased through Gamba, but Castro immediately got the visitor's discount.
The game became very even, but dynamic and both teams aimed to be clear in the last meters. At 25, Rius sealed the tie 2-2. Shortly after, judge Nazareno Arasa sent off Rius for infraction as the last man and Platense was left with ten men.
At the end, Central Córdoba made it 3-2 with a goal from Lucas Angelini and thus sealed their first victory.
Synthesis
Central Cordoba 3 – Platense 2
Stadium: Unique Mother of Cities.
Referee: Nazareno Arasa.
VAR: Lucas Novelli.
Central Córdoba: Matías Mansilla; José Gómez, Gonzalo Goñi, Lucas Angelini and Gustavo Canto; Dardo Miloc, Mauro Pittón, Lucas Gamba, Luis Rodríguez; Michael Rangel and Brian Farioli. DT: Omar De Felipe.
Platense: Ramiro Macagno; Raúl Lozano, Ignacio Vázquez, Miguel Jacquet and Sasha Marcich; Nicolás Castro, Iván Rossi, Gabriel Gudiño, Luciano Ferreyra and Lucas Ocampo; Matthew Pellegrino. DT: Martin Palermo.
Goal in the first half: 22m Luis Rodríguez (CC)
Goals in the second half: 16m Lucas Gamba (CC), 18m Nicolás Castro (P), 25m Ciro Rius (P), 41m Lucas Angelini (CC).
Substitution in the first half: 40m B. Blasi for G. Goñi (CC)
Substitutions in the second half: (Start) F. Jourdan for M. Rangel (CC), C. Rius for G. Gudiño (P), 15m M. Álvez for LM Rodríguez and M. Sanabria for B. Farioli (CC), 20m F. Diaz by I. Rossi and R.
Martínez by L. Ferreyra (P), 21m S. Valdez by J. Gómez (CC), 31m G. Suso by L. Ocampo (P)
Incidents in the second half: Rius (P) sent off 33m.
Source: Ambito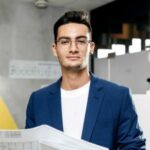 I am Pierce Boyd, a driven and ambitious professional working in the news industry. I have been writing for 24 Hours Worlds for over five years, specializing in sports section coverage. During my tenure at the publication, I have built an impressive portfolio of articles that has earned me a reputation as an experienced journalist and content creator.