The Rugby World Cup is starting, but there is little interest in this country. Unfortunately. The sport has a lot to offer that football is welcome to copy.
Rugby and football are close relatives with common roots in 19th century England. In contrast to football – in Germany, in the absence of a real monarch, some people like to give it royal dignity – rugby has an absolute niche existence in this country.
In other countries things look completely different. The Rugby Union World Cup, which opens in France, is one of the biggest global sporting spectacles after the World Cup and the Olympic Games. 80,000 people will watch the hosts' opening game against the "All Blacks" from New Zealand, who are considered almost godlike in their homeland, at the Stade de France in Paris on Friday. The "Bleues" are hoping for their long-awaited first World Cup title at the home World Cup.
+++ Note: The Rugby World Cup 2023 will take place in France from September 8th to October 28th. Most games are broadcast by ProSieben Maxx and on ran.de. +++
The mega event will probably once again receive little attention in this country. Wrongly: There are some things that are much more pleasant in rugby than in football.
Respect for the referee

Pack formation, wild gesticulation just centimeters in front of the referee's face and constant complaining and complaining have long been the annoying norm at football games. These gaffes simply don't happen in rugby. It is good practice that only the team captain speaks to the referee; his decisions are respected and not questioned. Also very pleasant: the referee usually explains his decisions to the players; during big games, the explanations are broadcast throughout the stadium via microphone and loudspeaker for everyone to understand.
Fair play: no theatrics, no pushing, no swallowing

There is a saying that goes: Football is a gentleman's game played by hooligans – rugby is a hooligan's game played by gentlemen. There's something to that. Rugby is played hard but fairly. There are usually no swallows and no over-the-top theatrics. The rules are sacred. Just like the referee, the opponent is also respected. It's tough on the pitch, and after the game everyone is in each other's arms.
More than just scoring goals

In football, whoever scores at least one more goal wins. That's it. Spectacular hits are nice to see, but comparatively rare. Uneventful games can be boring. In rugby, points are scored in different ways: through tries, raises, penalties or drop goals. A try brings five points, penalties and drop goals three each, and an increase two. This brings in a lot of dynamism; a single attempt can turn a game completely on its head.
Fewer draws

Due to the way points are awarded, it is comparatively rare for games to end in a draw. As a rule, a game also finds a winner.
The video referee works

In football, the video referee often causes trouble. The so-called Television Match Official, or TMO for short, enjoys greater acceptance in rugby. This is also because not only the referee gets to see the controversial scenes, but the audience in the stadium can also follow them on a large screen. As a rule, the referee explains his decision transparently and comprehensibly after the screening, as is usual in rugby.
You see other teams win a World Cup

The big teams from Europe and South America usually fight for the World Cup title among themselves. To be fair, the same people often win in rugby, but instead of Brazil, Germany, Argentina or Spain, New Zealand, South Africa, Australia or England win the title. A refreshing change.
There is no FIFA

The world association World Rugby (WR) is certainly not a charity, but compared to the greedy and always corrupt FIFA, it is not difficult to look good. In addition, there is no Gianni Infantino at WR, who would prefer to present himself with the trophy at the award ceremony. A blessing.
Saudi Pro League
Those who send themselves into the desert: Neymar, Iniesta and Mané follow the call of money
In the gallery: Those who send themselves into the desert – Neymar, Iniesta and Mané follow the call of money
Source: Stern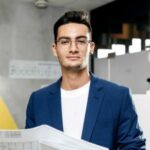 I am Pierce Boyd, a driven and ambitious professional working in the news industry. I have been writing for 24 Hours Worlds for over five years, specializing in sports section coverage. During my tenure at the publication, I have built an impressive portfolio of articles that has earned me a reputation as an experienced journalist and content creator.