After Hansi Flick was released, the DFB is looking for a new national coach for the upcoming home European Championships. Louis van Gaal is not the solution the DFB wants – but the one it needs. His signing would be an asset on and off the pitch.
Time is running out. The European Football Championship in their own country starts in nine months and the DFB team currently has no coach, no game idea and no support from the fans. First, a new trainer is needed. But the candidates discussed for Flick's successor are either unrealistic or not very promising. Jürgen Klopp is still happily under contract with Liverpool FC and Julian Nagelsmann will not take over the national team's suicide mission so as not to spoil the country's second major coaching position in his mid-30s. Lothar Matthäus, Rudi Völler or Jürgen Klinsmann, on the other hand, would be more likely to create memes on the Internet than titles. The time for experiments is over. The choice of coach is now a matter of "all or nothing". Or as a renowned Dutch football teacher would say, "death or gladioli".
Louis van Gaal is one of the extended circle of candidates for the position of national coach. However, no one seems to be taking this alternative seriously. The 72-year-old himself has already signaled his readiness despite his retirement. "I don't normally train for a club anymore, but a promising country still has a chance to convince me," van Gaal told BILD. So now it's up to the DFB to do this convincing work, should they be interested at all. It would certainly be an untypical DFB solution – but by far the best.
Respectable tournament record

The commitment would not have a long-term nature, but that is no longer the point. The goal must be to prevent a debacle at the home European Championships. Van Gaal has already managed two major tournaments as national coach of the Netherlands – his record is impressive. At the 2014 World Cup he won bronze with the "Elftal" after previously losing to Argentina on penalties. His performance in his second term as "Bondscoach" is even more impressive. Van Gaal took over in July 2021, did not lose a game and remained unbeaten at the 2022 World Cup in Qatar. However, they were eliminated in the quarter-finals. Again on penalties. Against Argentina again.
Van Gaal has shown that he can compete in tournaments. Above all, he proved that he doesn't need too many people to be successful. Rather, he knows how to adapt tactics and game philosophy to the existing player material. In 2009, he turned FC Bayern into an attacking monster with strong ball possession. His 4-2-3-1 was the foundation for Munich's subsequent title run under Heynckes and Guardiola. With the Dutch he recently relied on a system with a three-man chain and rail players that was unfamiliar to the team. A system that should suit the German squad, which has no competitive full-backs, although Flick has already tried this without success.
National team in crisis
These could be Flick's successors
No more gray goose films

The fact that the new national coach should also have qualities off the pitch became clear with the broadcast of the Amazon documentary "All or Nothing", which follows Hansi Flick's efforts at the World Cup in Qatar. Flick seemed more like an overwhelmed high school teacher than a passionate whipper. Films about greylag geese were intended to motivate the team – how this was received was reflected in the players' astonished looks. Something like this would be hard to imagine under Louis van Gaal. The "tulip general" displays more authoritarian team leadership. No player could be sure of his regular place – an end to the national team's feel-good oasis. Julian Brandt would therefore think twice about showing up late to the team meeting, as seen in the documentary.
Admittedly, Van Gaal is known in Germany as a "human catastrophe" thanks to Uli Hoeneß. But when Hoeneß, despite his personal differences, ennobles the Dutchman as "one of the best coaches in the world," that speaks for his quality. Van Gaal also counts Karl-Heinz Rummenigge as one of his three best transfers at FC Bayern. Rummenigge, who will now also decide on the future national coach as part of the DFB task force.
Van Gaal says what he thinks

Last but not least, a commitment by Van Gaal would bring a certain entertainment factor to the otherwise smooth DFB cosmos. It would be a step away from the association's structured marketing strategies. Van Gaal says what he thinks and could inspire fans who want "real guys" in the national team.
The Dutchman knows how to use pithy sayings to rally players and fans behind a common goal. One remembers his legendary speech on the Munich City Hall balcony on the occasion of Bayern's championship celebration in 2010. A speech at the end of which the entire Munich Marienplatz would have gone into battle for him. The national team needs a coach who ignites exactly this fire. If the DFB is sensible, Louis van Gaal will perhaps get the team in the mood for the European Championship opening game on June 14th with excerpts from his speech at the time: "We are the best in Germany – and perhaps – in Europe."
Source: Stern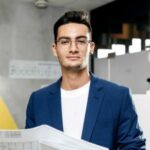 I am Pierce Boyd, a driven and ambitious professional working in the news industry. I have been writing for 24 Hours Worlds for over five years, specializing in sports section coverage. During my tenure at the publication, I have built an impressive portfolio of articles that has earned me a reputation as an experienced journalist and content creator.