Once ridiculed as timid weirdos, joggers with headlamps have long since arrived in the running community. However, some people still lack the right skills when purchasing. Which headlamp is right for you?
First of all, I would like to say that even at the peak of my hobby running career, I never completed a single training session with a headlamp. I can't really say why anymore. The headlamp and I – we just didn't want to be friends when it came to sports. I am fully aware that headlamps make life much easier and, above all, safer for us runners. Now I'm thinking a little differently and have been thinking about getting a light for jogging in the dark for a while. But what type of headlamp are you? An overview of various models for runners, owls and everyone else who prefers to slip into their running shoes at nightfall or even later.
1. Runner type "City Outskirts Lights"

At the end of October, when the clocks in Europe go back to winter time, it will be almost impossible for most amateur runners to do a training lap in daylight after work. If you prefer jogging on illuminated park paths or in gardens, you don't have to bother with a headlight on your head, even in the dark. Lightweight headlamps like this are completely sufficient. Because here it's less about illuminating the walking path than it is about being noticed by cyclists and drivers. A headlamp with a maximum of 100 lumens of luminosity and reflectors on your running clothing are the best prerequisites for this. Petzl has this as an alternative to the e+ Lite Releases. This runner light is a few grams heavier (35 grams), but can also be used on the handlebars as emergency lighting for the bike instead of on your head. With a maximum of 200 lumens, the wide beam of light is also a little brighter.
A model from the LED specialist Ledlenser also plays in the league of city edge lights. The Solingen company has revised its NEO series for outdoor fans and is now offering… a light lamp for after-work runs at dusk or in the dark. At 39 grams, it is only slightly heavier than the Petzl bindi. The 1R lights up with a whopping 250 lumens in boost mode, at least for a short time. It's a solid 150 lumens in normal mode. If you just want to be seen, there is also a low-power mode with 20 lumens on board. The 1R is charged using a magnetic cable. The angle of the lamp itself can be continuously adjusted on the head. The reflective headband holds you securely and if it weren't for the beam of light in your field of vision, you could easily forget that you had a headlamp with you. A transport lock that prevents accidental switching on and the three-stage battery status display are further features of the Ledlenser NEO 1R. The protection class IP67 is also impressive. This lamp should reliably cope with runs in the rain.
2. "All-rounder" runner type

Parks and gardens are not your first choice for running training? All joggers who occasionally wander around on unlit paths, walk around the nearby lake on the riverside path or venture into the city forest should upgrade their lighting. The LEDs in all-round headlamps, like this , bring it to a luminosity of up to 200 lumens. That's enough to shine the light cone forward more than 50 meters. Models like that are also equipped with a small red taillight. This taillight can be a life insurance policy, especially at dusk. Another highlight: all-round headlamps, like this one have different lighting modes so that the brightness of the LEDs can be easily adjusted when leaving the city gates.
Important: Make sure you first light the path directly in front of you to avoid falls, for example. Headlamps that are set too high not only blind oncoming runners, but also cyclists and drivers. However, lamps that are set too low can lead to neck problems in the long run.
3. "Nightwalker" runner type

Last but not least, there are headlamps for joggers that even put some construction spotlights or car high beam headlights to shame. Headlamps like these send up to 600 lumens into the forest. Some even achieve 1500 to 2000 lumens. With models like this From Ledlenser, the adventurous joggers can easily and safely make their way through the undergrowth in complete darkness. The problem: The energy for a light range of more than 100 meters has to come from somewhere. And that matters. Of course, both the battery and batteries have to be carried with you. Usually on a belt or in a backpack, because both are too heavy for the headband on the headlamp.
Headlamps for joggers: What else is important

Headlamps for jogging should at least come with this Protection class IPX4 certified and therefore protected against splash water. Even better: IPX6 or even IPX8 (waterproof), although the degree of water protection is usually reflected in the price.
Practical tip: If you run with a headlamp in the rain, you should Don't forget the running cap. This not only prevents the water from running onto your face, but also prevents you from being disturbed by the reflections of the raindrops.
Whether you use the LEDs of your headlamp from one Battery or batteries is basically a matter of taste and very individual. Batteries are lighter, but slightly less powerful. Marathoners should therefore use batteries, especially for long runs.
Light duration: These factors are important

The best headlamp is useless if it gives up after just a few minutes of training because the battery runs out. The outside temperature often plays a role, especially with brighter models. Many rechargeable batteries and batteries react sensitively to cold. This is particularly a problem in winter. Separate battery compartments have an advantage here. Especially because they can be carried under the jacket and therefore don't get cold so quickly. Secondly, the selected brightness level has a significant influence on the lighting duration. At the lowest level, headlamps can shine for up to 20 hours. For some people, this may be enough for runs at dusk. Anyone who collects a lot of kilometers in poorly lit parks or even in the forest usually has to get the maximum brightness from the lamp in order to recognize roots or other obstacles in good time. That costs energy. The lighting duration of headlamps can also be extended by using more powerful batteries. Be sure to take a look at the operating instructions. This way you can ensure that the lamp also runs with other batteries.
Source: Stern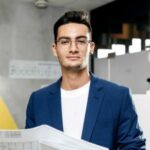 I am Pierce Boyd, a driven and ambitious professional working in the news industry. I have been writing for 24 Hours Worlds for over five years, specializing in sports section coverage. During my tenure at the publication, I have built an impressive portfolio of articles that has earned me a reputation as an experienced journalist and content creator.