National soccer coach Martina Voss-Tecklenburg spoke out after her illness break and signaled her willingness to talk. It is still unclear when we will talk.
National coach Martina Voss-Tecklenburg and the DFB are "currently speaking primarily" about lawyers. The German Football Association reacted coolly to a long statement from the 55-year-old on Instagram. The association will "discuss this personally with Martina Voss-Tecklenburg," said the DFB.
The question remains: When exactly does who want to talk to whom in this disorganized situation? According to dpa information, difficult consultations are underway on the large DFB campus. It is almost impossible that Voss-Tecklenburg will return to the sidelines again.
"We would like to make it clear that Martina Voss-Tecklenburg has informed us that she will only be available for a personal interview after her vacation after a period of reflection," wrote the DFB. "Of course we respected this and planned for it." The national coach herself sounded a little different the evening before.
"We have signaled to the DFB that we are ready for further analysis and processing of the World Cup and for trustful discussions about the way the team will continue to work together," wrote Voss-Tecklenburg – appropriately shortly after Chancellor Olaf Scholz made a public visit to the team was. Horst Hrubesch has taken over this temporarily – possibly for a longer period in the event of an Olympic summer fairy tale in Paris, as the 72-year-old said.
DFB is seeking talks with Martina Voss-Tecklenburg
Voss-Tecklenburg said that a way should be found to "work together successfully again" and "build on the successes of the UEFA Women's European Championship in England". The association wrote: "The DFB is therefore aiming for a joint discussion soon after Martina Voss-Tecklenburg's vacation ends. We do not want to and will not pre-empt this."
Voss-Tecklenburg recently gave public lectures during her approved vacation, which was reportedly only partially well received by the players and the association. DFB President Bernd Neuendorf did not comment, and no questions were allowed at Scholz's meeting either.
Statements from midfield ace Lena Oberdorf suggest cracks between the former national coach and her team. When asked specifically whether she would like Voss-Tecklenburg to return, the 21-year-old said: "Because you have no power over it anyway, I'm just here to do my job. That's two games to win. The DFB will then take care of everything else." There were said to be tensions even before the embarrassing end of the World Cup.
Praise for Hrubesch
The players seem to almost demonstratively no longer be able to strengthen Voss-Tecklenburg. "Personally, I can say that it's really not the most relevant thing for us right now. We're in a very serious situation in terms of football," said Linda Dallmann. The 29-year-old demonstratively praised interim coach Hrubesch and said with a view to the Olympics: "We have the best coach in Horst to get us excited. He said he'll run to France to see us play there – if we don't see him take along."
Goalkeeper Ann-Katrin Berger said they were "in a difficult situation". Who will lead the team in the future is not in the hands of the players. "Unfortunately we don't have much to say about it. That goes to the top, who decide," added Berger. Potential negotiations about terminating the contract will also involve money. It was only in April that the association extended Voss-Tecklenburg's contract until the 2025 European Championships in Switzerland. The leap of trust is now catching up with the association.
MVT appearance causes astonishment
The case caused astonishment because of Voss-Tecklenburg's public appearances during her vacation, as Oberdorf admitted. "It gives me a few question marks, of course. I would have wished for something different. To say: OK, let's first clarify what happened at the World Cup." From their point of view, a relaxing vacation would have been possible even after coming to terms with the World Cup.
Voss-Tecklenburg wrote that she expected an appointment at short notice "after the managing director Andreas Rettig has returned from the USA." Rettig was also there when Scholz smiled into the cameras on Tuesday afternoon. The game against Wales is on the program this Friday (5.45 p.m.). It's about the qualification for the 2024 Olympic Games in Paris, which is important for the ailing association.
"It was important to me when we made the appointment that it was decided step by step. If Paris doesn't work out – which I don't believe – someone new would have to come along and rebuild everything. That's not me," Hrubesch told "Sport Bild" (Wednesday). "But if we get to the Olympics and I'm needed, we're welcome to talk about whether I'll still do it."
Voss-Tecklenburg wished the team "maximum success, positivity and self-confidence for the upcoming games" in her longer social media post. At the end of the international phase there will be a game in Iceland on October 31st.
Source: Stern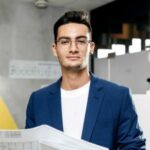 I am Pierce Boyd, a driven and ambitious professional working in the news industry. I have been writing for 24 Hours Worlds for over five years, specializing in sports section coverage. During my tenure at the publication, I have built an impressive portfolio of articles that has earned me a reputation as an experienced journalist and content creator.