It was 1982, when his father put him into the sea, stood him on a board, grabbed his hands to give him stability and let him go. This was the first time Martin Passeri in surfing, at the age of six, in Mar del Plata. Almost 30 years later, in 2011, the six-time Argentine champion repeated the scene with his son, Thiago, when he had not yet turned two.
Today, 12 later, they are both in Rio de Janeiro, hours before that boy who is today a reality of our surfing debuts in the ISA Junior World Cup, just days after having capped a very special tour of Latin America and California with the title of U14 Latin champion. The first big trip, lasting almost five months, between father and son, between the coach – and current surfer – and the new jewel of national surfing. "It's been a beautiful trip"both agree, without knowing if they refer to what they are experiencing these days or if they are broader and actually talk about this passionate path that they have been traveling together for 14 years, the age that Thiago is.
For a long time now Thiago, Riding on a special heritage, it had been emerging as a very interesting project, winning every tournament in its category and even always competing with very good results with boys several years older. In the country he had competed in three categories, being champion in U14 and podium in U16 and U18. These results, based on his growth, made Martín plan the international leap, more than anything so that his son "develop new skills, have exposure to different waves and environments, both recreationally and competitively, with different sea conditions and facing different athletes"reports the father, coach of the team whose ascendant figure is precisely his son.
In 2022, both had already been in Peru for two months, with the idea of ​​acclimatizing to bigger waves and different equipment. Even Thiago He participated in the minor circuit of Peru, becoming champion in U14 and top 4 in U16. This year the bet was more ambitious. The first stop was El Salvador, "in search of refining the technique and creating new skills," according to Martín. He was initially at a high-performance campus with two Brazilian coaches and 20 kids from the region, and then at another where his father directed. That allowed him to arrive sharp to compete in Costa Rica, where Thiago won the U14 date and was on the podium in the U18.
From there they went to the Panamanian Caribbean to ride heavier waves with a different bottom (reef). "I was surprised by how Thiago adapted and performed"Dad clarifies. From there they went to California, a mecca of sport, where they surfed in several legendary spots, such as Blacks, Lowers, T-Street, San Clemente and Windansea. "The objective was to absorb everything that this demanding environment has, with better surfers, many people in the water and, at the same time, witness the preparation of Felipe Toledo, a Brazilian figure who was training for the WSL Finals, the world circuit. "explains Martin.
Thiago also competed in two events in California, making three finals. Then they moved to Guatemala and El Salvador, again, to try to win the title that they ended up taking, that of Latin American champion in the famous ALAS circuit, after beating a Brazilian in the final, in addition to the podium in U18. "It really was a dream because I was able to win, make friends and live many new experiences. I've been feeling incredible. Very fit, focused, in tune with competitions and with a great improvement in technique and mentality, compared to one or two years ago," Thiago begins about his first sensations.
"I was surprised by how I was able to adapt to situations that at other times made me uncomfortable or I didn't like. I left the country with some fear of big waves but I was able to establish myself and greatly improved my level in important sea conditions," he adds in a talk from the beaches of Rio, where – as he says – he has "high expectations of doing something important."
"Thiago has been progressing and maturing quickly. He grew personally, in his decision making and I was shocked by how he handled himself in heavy waves, with barrels that he had never surfed before", is the first analysis of his father-coach and then gives way to the comparison with the person of him. "He is foolish and passionate like his father, although he is more skilled and receptive than me. He has a lot of determination, he believes in himself a lot. And, furthermore, his perseverance is relentless," highlights Martín.
What is it like for Thiago to have a father who is a symbol of surfing and who, at the same time, is his coach? "Very special, I always say that. But even more so that he knows how to transmit his experiences and knowledge, because sometimes it happens that professional surfers don't know how to do it. Luckily, he is a great teacher. I don't mind being his son, I take it naturally and I take advantage of it," the boy accepts. Dad returns the flowers, always cautiously although with a logical hope for the future. "I know Thiago's potential. I think he has the conditions to go far and I feel that he can achieve whatever he sets his mind to. "He has the physical and mental qualities to achieve it," he analyzes.
Thiago, At an early age, he already has six sponsors who support him, a group led by Quiksilver Argentina, which bet on him when he was about to turn 9 years old. "Basically because of his heritage, maturity for his age and qualities that we already saw in the water. He is a great athlete in general who decided to dedicate himself to surfing. We notice his amazing progress and we have the same hope as him, that he will get where he wants to go."account Chris TroncosoMarketing Director of the company.
The issue is what it is like to be a precocious talent with such good results at such a young age. "Yes, that crosses my mind, seeing my results in these years, but the truth is that I am clear that I am still a boy and I want to continue enjoying myself as I have until now," he says with maturity while he is excited about a medal in the World Cup that begins this Friday in Rio. Next to him is someone with a lot of experience and pedagogy. "I'm really the one who takes the stones out of his backpack. I don't pressure him, I don't force him to do anything. And I also choose the moments to chat with him about the decisions she can make, always trying to make it a round trip. "I like that people make mistakes and, above all, we celebrate together, as part of a path that we have decided to take.".
Tigers son. And father of a tiger. This is what the Passeri are like…
Source: Ambito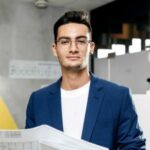 I am Pierce Boyd, a driven and ambitious professional working in the news industry. I have been writing for 24 Hours Worlds for over five years, specializing in sports section coverage. During my tenure at the publication, I have built an impressive portfolio of articles that has earned me a reputation as an experienced journalist and content creator.