With these numbers, the sector is confident that the final numbers for 2023 will exceed the 407,000 registrations of last year by 5%.
In this regard, the president of Acara, Ricardo Salomé, said that it will be "key to give continuity to the spillover effect to other industries by continuing to promote national production, which today supplies almost 63% of the cars that are patented, something that has always been a an old dream of the sector that seemed impossible to achieve, but that is a trend that is here to stay".
"Beyond the fact that if we had had more cars the figure would have been much higher, January is giving us a good initial boost, in a year in which we aspire to increase the 407,000 patented units by 5% in 2022," the manager said in a statement.
According to the January report, the vehicle most chosen by Argentines was once again the Fiat Cronos, which is produced in the province of Córdoba, with 7,076 units sold and a 14.8% market share.
Following among the best-selling models in January were the Peugeot 208 (3,873) produced at the Stellantis terminal in El Palomar; the Volkswagen Amarok pick up that leaves the General Pacheco plant (2,956); the Toyota HILUX (2,892); the Ford RANGER (2,739); and in fifth place the Toyota Etios (2,496).
Then followed the light utility Renault Kangoo II (1,621); the Chevrolet Tracker (1,580); the Toyota Corolla Cross (1,542); the Volkswagen POLO (1,440); and the Toyota Yaris (1,285).
Thus, with this month's performance, the Toyota brand continued to be the terminal with the highest sales in Argentina, with a total of 10,310 units.
Behind the Japanese brand were Fiat, with 7,816 patents; Volkswagen, with 6,080; Ford, with 4,540; and Peugeot, with 4,425 units.
Source: Ambito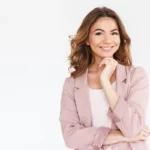 I'm a recent graduate of the University of Missouri with a degree in journalism. I started working as a news reporter for 24 Hours World about two years ago, and I've been writing articles ever since. My main focus is automotive news, but I've also written about politics, lifestyle, and entertainment.