The Human Horizons brand will probably be the next Chinese car manufacturer to enter the European market with its HiPhi models this year. Similar to Geely subsidiary Zeekr, Human Horizons has its eye on German premium manufacturers in particular.
Human Horizons was one of the Chinese brands that made a rather limited appearance at last month's mighty Auto Shanghai show. The Chinese car manufacturer is not one that loudly drums on its HiPhi family models like some of its competitors. But the HiPhi X and HiPhi Z models are compelling and are clearly aimed at electric competitors such as Tesla, Audi, BMW or Polestar. And not just in the home market of China, but also in Europe from the end of the year. From Germany, Human Horizons wants to explore the European market with the noble electric models. Design and development centers are located in Munich and Oslo.
HiPhi – the next one please!
So far, Human Horizons has had two models on the Chinese market: the sporty positioned luxury sedan HiPhi Z and the 5.20 meter long SUV HiPhi X, which is not reminiscent of Tesla's Model X due to its rear gullwing doors. The X is on the same electric platform as the Z, offers powerful electric motors with 440 kW / 593 hp, driver assistance systems and all-wheel steering / drive. With the HiPhi X, which costs from 570,000 RMB, customers can choose between four and six seats. Thanks to its 97 kWh battery, the luxury crossover manages up to 560 kilometers to the next charging stop in the China consumption cycle and, despite a weight of 2.6 tons, accelerates from zero to 100 km/h in less than four seconds. The governed top speed: 200 km/h . It's a good thing that the champagne holder in the rear securely clips the bottle in place, while the rear passengers can stretch out their legs thanks to the 3.15 meter long wheelbase.
In terms of design, the HiPhi models are more eye-catching and spectacular than the competition from Europe, the USA or even their home country China. Especially with the 5.04 meter long HiPhi Z (from 610,000 RMB), positioned as a "digital GT" with 494 kW / 670 hp, there are not only eye-catching digital light installations at the rear and front, but also the flank with doors that open in opposite directions staged by islands of light, which can be used to communicate with the environment, for example with changing lettering such as "Welcome". The elegant electric model rolls with its air suspension either as a four- or five-door model on 22-inch models and has a rear spoiler that extends in several stages and gradually unfolds from the boot lid at speeds of 80 and above. On request, the HiPhi Z offers cameras and screens instead of mirrors, both inside and out. Due to the better aerodynamics and a battery pack with a capacity of up to 120 kWh, it can cover around 700 kilometers before recharging.
In contrast to many of its competitors, the Tesla competitor not only wants to shine with its electric range, but also with driver assistance level three, which can be increased to level 4 in the medium term. The Chinese luxury model not only has a dozen cameras, but also numerous lidar and radar sensors that prevent collisions by scanning the environment in real time. "At Human Horizons, we strive to constantly innovate and push the boundaries of what is possible. For this new line of vehicles, we drew inspiration from concepts of space and time, and drew parallels between science, art, human imagination and sensory experience to create something truly special," explains Ding Lei, Founder of Human Horizons, "represented as the flagship the HiPhi Z is everything we want to be as a brand and is built for people who, like us, are driven by a desire to discover and create."
The interior of the luxurious HiPhi models is hardly less impressive than the exterior. Light installations also play a major role here, while most functions are operated via a central screen that can be moved in all directions via a joint, the steering wheel or voice. As with Nio with its Nomi, there is also the so-called HiPhi Bot, a digital assistant with artificial intelligence, which can also be operated by voice and fulfills all wishes on board. The occupants sit on imitation leather and face panels made from recycled materials. At the Auto China in Shanghai, Human Horizons presented its approximately five meter long HiPhi Y for the first time, which is intended to compete against the competitor in the luxury class. The Y is not quite as conspicuous as its two big brothers, but it also offers powerful LED light units at the front, which extend far into the front apron.
Source: Stern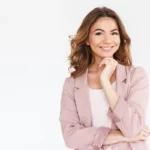 I'm a recent graduate of the University of Missouri with a degree in journalism. I started working as a news reporter for 24 Hours World about two years ago, and I've been writing articles ever since. My main focus is automotive news, but I've also written about politics, lifestyle, and entertainment.