Elon Musk is the face of Tesla. The great success of the US electric car manufacturer is publicly attributed to him. Another person is responsible for the success story: Zach Kirkhorn. Who is the man?
Tesla is considered a pioneer of electromobility. The company around CEO Elon Musk has made it to the most valuable car manufacturer in the world – and successfully anticipated the long-established car manufacturers on the way to the all-electric future. While Musk can be seen at every event, representing his company to the press and reporting on Tesla news on his Twitter account, a certain Zach Kirkhorn acts in the background.
According to a report by "The Wall Street Journal", the chief financial officer of the US electric car manufacturer is largely responsible for Tesla's steep success curve. Accordingly, he is said to have achieved significant cost savings in the company. By the time Kirkhorn rose from deputy to chief financial officer in early 2019, Tesla had been in the red for more than a decade. The US automaker was valued at around $50 billion at the time, today it's more than ten times as much.
Kirkhorn, who studied engineering and economics with a master's degree from Harvard Business School, is said to be partly responsible for Tesla making its production more efficient and being able to write 15 profitable quarters in a row. He had a crucial function when the US automaker was preparing for the production of the mid-size car Model 3 around 2014. According to the report in "The Wall Street Journal", the 38-year-old was part of a team that was supposed to negotiate a cooperation with Panasonic about a joint battery factory. Specifically, it was about different ideas about what price Tesla would have to pay for the required battery cells. Eventually, an agreement was reached that contributed to the success of the model. The start of the Model 3 was bumpy, according to Musk, this almost resulted in Tesla's bankruptcy. Nevertheless, the car has now established itself worldwide.
CFO gets along well with Tesla CEO Musk

If investors reacted nervously in 2019 when Musk announced that CFO Deepak Ahuja would be leaving the company after more than ten years, Kirkhorn has long been admired internally for his achievements. On the one hand, he should pursue collegial management and, on the other hand, have the ability to communicate with Musk. This is where other executives have failed in the past. Because the Tesla boss has fairly high expectations of his employees and, for example, causes staff to be laid off without warning.
But in Kirkhorn, Musk places great confidence. One of the reasons for this is that the chief financial officer acts as a middleman when Musk makes a request that seems impossible to fulfill: he breaks the request into small parts in order to then fulfill them. According to former colleagues, Kirkhorn is able to execute the Tesla CEO's vision behind the scenes.
"The big risk or the issue you didn't want to talk about? He'll find it and deal with it quickly," RJ Johnson, previously head of Tesla's energy business, said of the acting chief financial officer. And further: "He would politely take problems apart."
A good opponent

In addition, Kirkhorn has proven to be a good opponent to Musk. When the Tesla boss makes risky bets to revolutionize the auto industry, Kirkhorn keeps Tesla's finances clean. When the US company bought bitcoins worth around $1.5 billion in 2021, it caused quite a stir. Kirkhof was not happy about the purchase either, and Tesla eventually sold most of its Bitcoins again – at a profit. The course of the cryptocurrency then experienced a big crash last year.
Former colleagues reported that Kirkhorn is taking on many of the chief operating officer's responsibilities, although he's not officially Musk's deputy. Kirkhorn's name was also mentioned in connection with a possible successor to Musk, who, in addition to the head position at Tesla, also holds the position at the rocket company SpaceX and on Twitter. In fact, the tech billionaire would rather give up his leadership positions. He will soon resign as boss on Twitter, as he announced last week. There was at least speculation as to whether he would do the same at Tesla.
Still, Kirkhorn Musk "wouldn't take the spotlight away," said Kurt Kelty, a vice president of battery materials company Sila and a former senior director of battery engineering at Tesla. In any case, he is hardly known in public (which is why there are hardly any public photos of him) and few on Wall Street know him well.
PayPal, Tesla, SpaceX
Elon Musk: His companies, his family – the second richest person in the world in pictures
Kirkhorn co-responsible for introduction of a new mass car

However, at Tesla's investor day in March, Kirkhorn, dubbed "Master of Coin" by Tesla, appeared in front of an audience alongside Musk. Here he promised: "We will reach an unprecedented size in production." Because at the moment it is one of his tasks to implement the planned introduction of a new car for the mass market. The planned car should cost half as much as the Model 3. And after three years without a new vehicle, it's time for Tesla. The chief financial officer said, "As we improve affordability, the number of customers who have access to our products will increase dramatically."
Tesla wants to produce 20 million electric vehicles per year by 2030 – no easy task. Last year Tesla delivered around 1.3 million cars, the competition (especially from China) is increasing sharply, manufacturers are increasingly succeeding in asserting themselves against the e-car pioneer Tesla. With Kirkhorn, Tesla wants to counteract this.
Sources: , , with material from the dpa
Source: Stern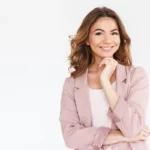 I'm a recent graduate of the University of Missouri with a degree in journalism. I started working as a news reporter for 24 Hours World about two years ago, and I've been writing articles ever since. My main focus is automotive news, but I've also written about politics, lifestyle, and entertainment.