Ineos has just brought its Grenadier to dealers and customers with some delays, when an electric model is announced.
Not only many off-road fans were surprised that Ineos only offers its first model Grenadier with a petrol and a diesel engine – both from cooperation partner BMW. A vehicle that comes onto the market in the 2023 model year and then does without electrification is always courageous, despite the divisional approach of an off-roader. After all, direct competitors such as Jaguar Land Rover, Toyota, Jeep, Ford and Mercedes are also working on electric drives for their off-road vehicles.
Ineos does not want to be left behind either. Since neither the drive nor the new model can and does not want to be developed in-house due to a lack of capacity and the corresponding expertise, a well-known contract partner comes on board. The Canadian-Austrian Magna Group has been awarded the contract for the development and production of the first all-electric off-road vehicle from Ineos. In recent years, Fisker, among others, has also used the development and production expertise with its electric crossover called Ocean. The whole thing does not come as a surprise; Magna has also been responsible for large parts of Grenadier development over the past five years.
"We are delighted to have been selected as a strategic manufacturing partner of Ineos Automotive and to continue building on our existing strong relationship in vehicle development," said Roland Prettner, Interim President at Magna. "This new electric vehicle is a good addition to our product range and once again shows our flexibility in complete vehicle production, from combustion engines to fully electric vehicles." The start of production of the electric Ineos off-roader is planned for 2026 at the headquarters in Graz, Austria. In addition to manufacturing, Magna will also be responsible for the development of the complete vehicle. One of the central issues will be the weight of the new vehicle, because the unofficial successor to the traditional Land Rover Defender with Grenadier lettering on the body weighs around 2.6 tons with the conventional drive. In addition to the boxy-edged aerodynamics, this is a reason for the unacceptable standard consumption of well over 14 liters of Super per 100 kilometers for the 286 hp three-liter straight-six. "With this weight, diesel and petrol are the only right answers," explains sales manager Marc Tennant, somewhat surprisingly.
In the meantime, Ineos dreamed of an additional hydrogen drive, but the fuel cell dreams have been put on hold for the time being. "In this point we see the lack of a political framework in Europe," says Tennant with regret. So now the official announcement that an electric model will follow in three years. "By working together on the development of our first vehicle, we have experienced first-hand the value of applying Magna's flexibility, expertise and experience to a total vehicle development program," said Lynn Calder, CEO of INEOS Automotive, "the intensification Our collaboration is a logical next step as we use the Grenadier as a stepping stone for our further growth as a global automotive brand with our second model series." Only recently Magna was able to use an unusual anniversary together with Mercedes – the production of the 500,000 Mercedes G-Class – at least indirectly a competitor of the Ineos Grenadier.The current Mercedes G-Class has been on the market since 1979 and is more successful than ever.In 2024, it should also roll out as an electric version and thus be able to impress even on rough terrain.
Source: Stern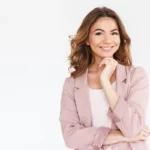 I'm a recent graduate of the University of Missouri with a degree in journalism. I started working as a news reporter for 24 Hours World about two years ago, and I've been writing articles ever since. My main focus is automotive news, but I've also written about politics, lifestyle, and entertainment.