Eckart von Hirschhausen talks to Nathalie Stüben about nights spent partying with blackouts, a knocked out tooth – and how she finally managed to overcome her addiction.
An interview by Eckart von Hirschhausen
At the beginning of the year, many of the "Dry January" was announced, they did not drink for the whole of January.
I do "Dry Life": I haven't drunk alcohol for six and a half years.
How was it before? You say in your book and in your podcast: You were addicted.
Yes, I was addicted to alcohol. My addiction looked like this: I never drank every day, and I never drank in the morning either. Drinking every day and already in the morning – that was the classic image I had of alcohol addicts at the time. But addiction can have many faces. Mine looked like the one in these photos here. For example, I was in my early 20s.
Access to all STERN PLUS content and articles from the print magazine
Ad-free & can be canceled at any time
Already registered?
Login here
Source: Stern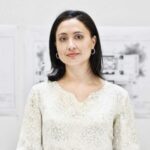 I'm Caroline, a journalist and author for 24 Hours Worlds. I specialize in health-related news and stories, bringing real-world impact to readers across the globe. With my experience in journalism and writing in both print and online formats, I strive to provide reliable information that resonates with audiences from all walks of life.