The Daimler Buses group presented the Mercedes-Benz eCitaro, the first electric bus in series production, in a preview of hydrogen developments. It will be announced at the World Summit on Public Transport in Barcelona on June 4.
The eCitaro fuel cell can travel around 350 kilometers without having to recharge, offering space for up to 128 passengers. In this sense, this vehicle will be able to easily replace urban buses with combustion engines.
"At the same time, it is the ideal complement for transport operators with fleets of electric batteries, who seek to operate their long routes without having to recharge or use additional buses," said a statement from the brand.
The eCitaro's fuel cell is based on an electric drive system with NMC 3 high-performance batteries, while the fuel cell with an output of 60 kW serves as a hydrogen generator to extend the range. This combination enables economical operation: on the one hand, electricity from the grid is available at a lower price than green hydrogen. On the other hand, the sophisticated electronic control system regulates the combination of battery power and fuel cell operation in the best possible way.
Another of its attributes to highlight is the complete and useful storage of the energy recovered during braking, through its large batteries of up to 392 kWh. In addition, the capacity of this battery allows high levels of driving power to be used over longer distances. Thanks to its long range, it is not necessary to anticipate charging en route.
Source: Ambito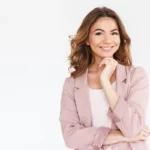 I'm a recent graduate of the University of Missouri with a degree in journalism. I started working as a news reporter for 24 Hours World about two years ago, and I've been writing articles ever since. My main focus is automotive news, but I've also written about politics, lifestyle, and entertainment.