The digital solutions company for cargo transportation, Avancargo, provided three recommendations so that carriers, whose movement depends directly on the agricultural industry, can overcome the drought that affected the last harvest.
1| Prepare the units and drivers to carry out other types of loads: this implies leaving the comfort zone and opening new doors that counteract the decrease in the usual volume. Changes may occur if carriers adapt units to carry dangerous loads; they expand the loading area and focus on the harvest of less affected crops or other types of bulk or palletized cargo. While agriculture suffers from the drought, other industries such as oil & gas and mining cannot find all the units they require.
2| Have the appropriate documentation and digitize it: manual registration continues to be a trend: only 5% of cargo transport companies are digitalized. And this happens because the entry barrier to provide freight transport services is quite low. Sending documentation to use more complex compliance management platforms are tasks with which the agricultural carrier must become familiar. Working with a more demanding freight forwarder no longer involves picking up a load and delivering it, but issues such as punctuality, unit status, transit time for delivery, cargo tracking, registration of deviations or delays and confirmed delivery. The liquidation or invoicing of the trip is carried out through purchase orders and in some cases through a platform.
3| Have an agile commercial activity: to be able to bid for a tender, for example, time, capacity, availability of units and flexibility are required to work on almost any route. For this reason, marketing has to be dynamic, not only to gain access to new customers, but also to streamline operations with return trips. As of today, the vacancy of cargo transportation on the routes of our country
Source: Ambito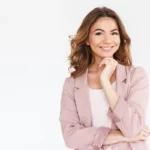 I'm a recent graduate of the University of Missouri with a degree in journalism. I started working as a news reporter for 24 Hours World about two years ago, and I've been writing articles ever since. My main focus is automotive news, but I've also written about politics, lifestyle, and entertainment.