Journalist: How is the motorcycle market currently?
Diego Coelho: It is a market that post-pandemic had faster and more intense growth than expected. Many people replaced the car with the motorcycle to lower costs and for agility. We are going for the third consecutive year in which the motorcycle market will be above the car market. Historically, cars were above motorcycles and that turned around in 2021. We expect between 450,000 and 500,000 units in 2023. The first few months started very strong.
Q.: Based on the experience of previous years, can you continue to grow?
DC: There were peaks of 800,000 units ten years ago, which means that there is potential to grow. Honda today has a 10% stake, supported mainly by domestic production. Today particularly the demand is very active, for some models it is exceeding our productive capacity. Demand exploded for the Wave model, it is at fair prices, it has a frozen price.
Q.: And how is Honda at an industrial level?
DC: Last year we closed at 90,000 units produced and for this year we project 110,000, with eight models with displacements of up to 300 cc.
Q: Are you with new investment projects?
DC: For the launch of the model that we are presenting at this show, the CB300F Twister, we installed a new line. Then we are investing in localization, today we are at 12% integration, we will reach 16% in the coming months. There is a lot of supplier development work, parts approval. Investments are focused on location and expanding production capacity.
Q.: Do you have problems importing parts to produce?
DC: The company is in the context of the country, but there is good dialogue with the Government and with the unions. We have not had production problems. Always with a limited but healthy stock, which allows us to maintain the line, the jobs. We increased personnel in the last year, we hired 120 people. Despite the current problems, Honda continues to grow and there is potential to go for much more.
Q.: Do you have plans to bring electric motorcycles?
DC: They are in the menu of options that we analyze to bring the country. Electricity is where the global industry is going. Honda's mission is to reach 2050 with zero carbon emissions in all processes. That is going down to all regions. There are steps that are being taken, we are working. I don't see it in the short term for the remainder of the year, but we will move there in the medium term.
Source: Ambito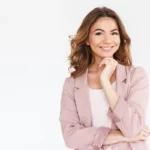 I'm a recent graduate of the University of Missouri with a degree in journalism. I started working as a news reporter for 24 Hours World about two years ago, and I've been writing articles ever since. My main focus is automotive news, but I've also written about politics, lifestyle, and entertainment.