A historic VW bus can be seen on every corner in southern California, and not just on weekends. The Bully has not only been in great demand among surfer fans in Malibu, Santa Cruz or La Jolla for decades, but has long been a coveted classic. Almost 300 particularly wacky VW Bullys could be admired at the first official VW Bus Day in Huntington Beach. The great-grandson celebrated at the same time.
The mighty show stage in Huntington Beach's beach parking lot on the Pacific Coast Highway would also cut a fine figure at a major music festival. Ana from Radio Woodstock 100.1 is hosting the live broadcast on the occasion of the first International VW Bus Day. "It's great that you all came – it's all about love. Like back then in Woodstock," she breathes into the microphone, dressed in hippie glasses and a blue denim one-piece suit, while the Beach Boys slowly sound from the gigantic speakers. Karen and Tim have come to California's Pacific Coast from Phoenix, Arizona to meet friends and get a look at the new ID Buzz. The two forties have nothing to do with surfing, but have been fans of the VW bus for more than ten years. They are now already driving their second T3 Bully with stylish camping equipment. "We got some of our accessories from Germany," laughs Tim, "but most of the stuff is also available here in the US without any problems." The United States loves the VW bus, which first made the jump from Europe in 1950 Atlantic managed. In Europe and especially in Germany, the Bully was more of a practical utility vehicle that was just as popular with tradespeople as it was with authorities or the fire brigade, but in the USA in the late 1960s it became the cult vehicle of an entire generation.
Many in Huntington Beach feel the same way as Karen and Tim – almost 300 VW buses of all generations came from countless states to the VW Bus Day and the Buses and Coffee Meet, which was officially proclaimed for the first time this year. Tuned T2 vans with an open precious wood loading area, tuned T3 Wolfsburg editions, historic ambulances from Gießen or crazy conversion versions – there was everything to see at the VW bus meeting in Huntington Beach. Here an artificially rusted T1 with wooden interior, there a blue and white Samba bus in top condition, a converted T3 off-road version for use in the Moab desert or a shorty with a shortened wheelbase of little more than half a meter. One is just a Bully fan, others have been living their van life in the small camper van for a few years and still others use the Microbus, as many in the USA call it, for spending their free time together at the weekend.
Since the weekend, the Bully legend has also had a new edition in the United States, because after Volkswagen presented the ID Buzz in Europe last year, the electric model will also be coming to the USA at the beginning of 2024. Here VW said goodbye to the market 20 years ago with the T4. "The VW bus has embodied a unique attitude towards life – in the USA and Canada as well as in Europe – for decades," says Lars Krause, Sales Director at VW Commercial Vehicles, "the image of the legendary Lightbus T1 in Woodstock is unforgettable. The DNA of this symbol of freedom lives on in our ID Buzz."
In order for the new VW ID Buzz not only to have a cult following in the USA, but also to become a bestseller, it has a wheelbase that is 25 centimeters longer than the previous European version, up to seven seats and significantly more powerful electric motors. ID Buzz XL customers can choose whether they want to drive with 210 kW / 286 hp or as an all-wheel drive version with 250 kW / 340 hp. At least when it comes to prices, some Bully collectors in the USA don't have to change their minds, because well-maintained T1 buses quickly cost between 80,000 and 120,000 US dollars when restored to perfection. The new VW ID Buzz XL is unlikely to start below that at around 70,000 US dollars. It will look very similar in Europe, because the long version with a longer wheelbase, equipment and performance will also come to us on the other side of the Atlantic from 2024. It remains to be seen whether it will become a cult; but at least it brings the much-needed emotions to the Volkswagen model range.
Source: Stern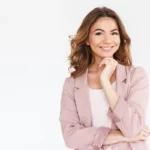 I'm a recent graduate of the University of Missouri with a degree in journalism. I started working as a news reporter for 24 Hours World about two years ago, and I've been writing articles ever since. My main focus is automotive news, but I've also written about politics, lifestyle, and entertainment.