Watch the video: There is a hidden button for this under the traffic light fitting.
The traffic light fitting hides a little secret on its underside: a button.
But what is he there for?
Even if the rumor persists: No, the traffic light will not turn green faster because of him.
The button helps the visually impaired to cross the street.
For people who can see normally, the signal is visual: the traffic light turns red or green.
But when pedestrians with visual impairments press the hidden button, they "log in". And are then guided by an acoustic signal.
The button has markings for this: An arrow points in the direction of the crossing.
If there are special features – such as a central island – additional, tactile signs are attached.
If the traffic light switches to green, the arrow either begins to vibrate or an acoustic release signal sounds.
The volume of the signal usually adapts to the ambient volume so that it can also be heard clearly in traffic noise.
Source: Stern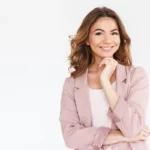 I'm a recent graduate of the University of Missouri with a degree in journalism. I started working as a news reporter for 24 Hours World about two years ago, and I've been writing articles ever since. My main focus is automotive news, but I've also written about politics, lifestyle, and entertainment.