ZF has developed an electric drive of the future. The so-called EV Beat is more compact and also more sustainable than many of the electric motors currently installed. We took the prototype for a spin and didn't notice anything. No wonder, because the advantages are deeply hidden.
The look is promising, but unfortunately meaningless. Because the white Porsche Taycan is only one in terms of its shell, because the drive has nothing to do with that of the original model from Stuttgart-Zuffenhausen. A state-of-the-art electric drive from ZF works on the rear axle. Get in, start and off you go. The white Taycan drives off without any noticeable difference to the production model. A strong step on the accelerator pedal and the ZF test subject accelerates as you would expect from a normal Taycan – quickly and largely silently. However, while the series Taycan has a two-speed gearbox, the gear changes of which can be experienced with sensitivity, things are different here. The electric motor with a continuous output of 206 kW / 280 HP and a short-term maximum output of 275 kW / 374 HP only has one speed level.
The electric motor does not contain heavy rare earths and the thermal management system does not contain any fluorine-containing refrigerant. The smaller number of components and the system weight reduced by around a third for the electric drive and thermal management also contribute to greater sustainability – both in production and operation. Advantage for cost structures and maintenance: a significantly lower number of components and the system weight reduced by around a third bring advantages in terms of package and sustainability – both in production and in operation. "Our goal was to make this drive as compact and light as possible while maintaining high driving dynamics and to increase the range in real operation," says Dr. Otmar Scharrer, development manager for electric drive systems at ZF, said: "In terms of torque density, we are at the top of the podium when we compare ourselves with electric drives for cars currently available on the market. At the same time, we paid close attention to the aspect of sustainability during development."
The electric motor with the internal name EV Sys 800 is a modular 800-volt drive and consists of silicon carbide power electronics, the electric motor itself and a reduction gear. Despite its compact design – not least due to the motor's special winding technology – and the low weight of just 74 kilograms, there are no restrictions on performance. That's 40 kilograms or a third less weight of the newly developed EV Sys 800 compared to the current ZF series drive. In addition to 206 or 275 kilowatts of power, the electric package on the rear axle offers an impressive torque of up to 5,200 Newton meters. In particular, the high torque density for road-legal cars of 70 Newton meters per kilogram of drive weight is currently setting standards and shows what consumers can look forward to in the coming years. A market launch of the new electric drive is planned in three years.
For efficient cooling, supplier ZF allows the oil to flow directly around the copper rods – exactly at the point where the most heat is generated during operation. Such efficient cooling increases performance with the same weight and is the only way to avoid the use of heavy rare earths, making it more sustainable. A new winding technology saves another ten percent of copper. "Sustainable mobility is at the core of our corporate strategy," explains Stephan von Schuckmann, ZF board member and, among other things, responsible for electrified drive systems. "Based on a production vehicle that is already efficient today, we are showing what potential future electric drive components offer if we combine them into an even more efficient overall system."
Source: Stern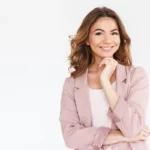 I'm a recent graduate of the University of Missouri with a degree in journalism. I started working as a news reporter for 24 Hours World about two years ago, and I've been writing articles ever since. My main focus is automotive news, but I've also written about politics, lifestyle, and entertainment.