"The Buenos Aires economic activity grew for the seventh consecutive quarter and registered the highest activity since 2013 for a third quarter. In this way, we are operating 9.0% above the levels of December 2019"expressed the head of the Treasury, Pablo López.
"These signs of economic activity are promising for 2023. The province continues to boost national activity, and from the administration of Governor Axel Kicillof we will continue working to sustain this trajectory"stressed the official in a statement.
The Quarterly Indicator of Economic Activity (ITAE) prepared by the Provincial Statistics Directorate highlights that the increase was driven by both goods-producing activities, with a year-on-year rise of 7.9%as for those of serviceswith a interannual increase of 6.2%.
The Services sector presented an increase of 6.2% in the third quarter of 2022 compared to the same period of the previous year, with a participation of 56.2%, in the seventh consecutive growth.
The sectors that produce public services, education, and health together registered a year-on-year increase of 4.2% in the third quarter of 2022; while the other service-producing sectors jointly showed an increase of 6.7% year-on-year.
On the other hand, in the The Goods sector registered an increase of 7.9% year-on-year, accumulating seven consecutive quarters of growth.
Industry was the activity with the highest incidence, explaining 3.01 pp of the 6.9% increase in the General Level.
During the reference quarter, industrial activity grew 8.1% year-on-year, while the rest of the goods-producing sectors presented growth of 5.3%.
The main contribution was that of the textile industry, driven by the tanning and finishing of leather.
The chemical industry was the second most important activity due to the dynamism observed in the production of agrochemicals and in the activity of cosmetics, hygiene and toiletries.
The Quarterly Indicator of the Economic Activity of the province of Buenos Aires (ITAE-PBA), developed by the Provincial Directorate of Statistics, has the purpose of having an indicator that allows observing the behavior of the provincial economic activity in the short term and anticipating the annual evolution of the Gross Geographical Product.
Source: Ambito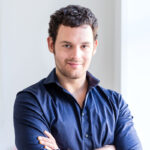 David William is a talented author who has made a name for himself in the world of writing. He is a professional author who writes on a wide range of topics, from general interest to opinion news. David is currently working as a writer at 24 hours worlds where he brings his unique perspective and in-depth research to his articles, making them both informative and engaging.