"This especially harms workers with a temporary contract modality, so it is necessary to urgently comply with the provision," he said.
A document of the CTAA alerted regarding the attempt of some employer sectors to breach the Government's disposition, which through the presidential decree 841/22 on December 16, it granted a bonus of 24 thousand pesos for private personnel.
In addition, it maintained that this attempt also fails to comply with what was determined by the National Agrarian Labor Commission (CNTA) in its resolution 230/22 of December 29, which benefited workers in a dependency relationship included in the Agricultural Work Regime instituted by Law 26,727 with a bonus of 26 thousand pesos.
"These incomes, which should have been liquidated, are withheld or denied by some employers in order to disregard the regulations in force. The central warns in particular about the case of temporary or cyclical workers, the most affected," he said.
The unionists demanded that the national and provincial authorities enforce the provision "of strict law" based on "the difficult situation of the workers due to the drop in income, so it is urgent that they collect the bonus."
Bonus for rural workers
The specific bonus for agricultural workers will be $26,000, which will be added to the $24,000 bonus provided on December 17 for all private sector employees whose salary does not exceed $185,859.
The total amount, of 50,000, will be applied to rural workers with salaries less than or equal to $159,859, or "the proportional amount in the event that the provision of services is less than the legal or conventional working day," the regulations indicate.
Meanwhile, and like the bonus established for the rest of the private sector, those who receive a net salary -not including the average Christmas bonus (SAC)- of between $159,859 and $185,859, will receive the difference between said salary and the established ceiling. of $185,859.
Source: Ambito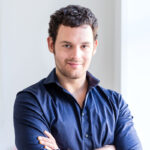 David William is a talented author who has made a name for himself in the world of writing. He is a professional author who writes on a wide range of topics, from general interest to opinion news. David is currently working as a writer at 24 hours worlds where he brings his unique perspective and in-depth research to his articles, making them both informative and engaging.