It was a long struggle, Vonovia boss Rolf Buch had to improve the offer for Deutsche Wohnen. In the third attempt, he was now able to secure a sufficient majority with the competitor.
In the third attempt, Germany's largest housing group Vonovia is on target with the multi-billion dollar takeover of competitor Deutsche Wohnen.
By the end of the acceptance period, Vonovia was able to secure a majority of 60.3 percent in number two on the housing market, as the Bochum-based Dax group announced on Thursday. This creates a European real estate giant with more than 550,000 apartments, most of them in Germany.
Vonovia boss Rolf Buch had already failed twice because of the takeover of Deutsche Wohnen. He had already ridden his first attack on the competitor in 2016, at that time against his will and without success. At the second attempt this year, he was able to get the Berlin company's management board and supervisory board on board, but not all of the shareholders involved in Deutsche Wohnen. They offered too few shares.
For the third attempt, Vonovia increased the offer by one euro to 53 euros per share. Deutsche Wohnen is thus worth a total of around 19 billion euros. Because Buch also dropped several conditions for the offer, there was ultimately no doubt that the takeover would succeed this time. The hedge fund Davidson Kempner, who wanted to stop the takeover with an application for an injunction, had to back down.
Integration can begin

The number of shares offered was completely sufficient, said a Vonovia spokeswoman. "We don't need more shares." The integration of Deutsche Wohnen could begin and should be completed by the end of 2023. Deutsche Wohnen boss Michael Zahn is to move into Vonovia's board of directors as Buch's deputy.
However, another acceptance phase will run until October 21. Shareholders who have been hesitant so far can sell their papers to Vonovia for 53 euros. Vonovia's stake in Deutsche Wohnen could therefore still increase. Vonovia has ruled out a profit transfer and domination agreement for the next three years that could result in a further, possibly higher offer.
The deal is particularly controversial in Berlin, where Deutsche Wohnen owns around 114,000 apartments. In order to appease critics, Buch had announced, among other things, a limit on the regular rent increases in Berlin until 2026. In addition, Deutsche Wohnen and Vonovia sold 14,750 apartments in Berlin for almost 2.5 billion euros to three state-owned companies. On September 27, a referendum on the expropriation of large housing groups was successful in Berlin.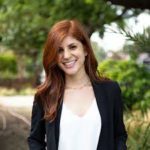 Jane Stock is a technology author, who has written for 24 Hours World. She writes about the latest in technology news and trends, and is always on the lookout for new and innovative ways to improve his audience's experience.