The earthquake, which occurred shallow in the southern province of Balochistán, impacted at least six cities and other towns, but the most affected area was the remote mountainous city of Harnai.
In a village in that district, with few paved roads and poor electrical infrastructure, the shock woke up farmer Rafiullah, who was trying to save his children when the roof of his house collapsed and left him unconscious.
"When I regained consciousness, I took out two of my children, but the youngest," barely a year old, "had already died.", lamented this young father, crouched and contrite next to the corpse of his baby, covered by a blanket.
Many of the victims died from the collapse of roofs and walls in this earthquake, which also caused blackouts that forced rescuers to use flashlights to tend to the injured.
The locals themselves tried to clear away the ocher-colored rubble that their houses had become. Children with bandages and stained faces sitting on stretchers were silent, broken by ambulances and helicopters.
"We are receiving information that 20 people died in the earthquake," said the provincial interior minister, Mir Zia ullah Langau, adding that "hundreds of mud houses were damaged."
A woman and six children are among the 20 deadSuhail Anwar Hashmi, a senior official in the provincial government, told AFP, adding that "more than 200 people were injured."
"It was a strong earthquake. The shaking was very powerful," Zaman Shah told AFP in Harnai.
Pakistani Prime Minister Imran Khan said he had ordered "immediate emergency assistance" to the affected region.
Army helicopters were assisting in the evacuation of wounded from isolated areas to Quetta, the closest city. Crews were also mobilized to clear debris from the roads leading to Harnai.
In addition, a rescue team was sent to a coal mine where some 15 workers were trapped underground. In Pakistan, it is common for miners to work at night because the temperatures are lower.
Naseer Nasar, head of the Balochistan Provincial Disaster Management Authority, warned that the death toll could go up.
The earthquake caused blackouts in the region, and health personnel had to work without lighting in the early morning in a poorly equipped public hospital.
Before dawn "we were operating without electricity with the help of flashlights and the lights of mobile phones, "Zahoor Tarin, from the Harnai public hospital, told AFP.
"Most of the injured arrived with broken limbs. Dozens of people were discharged with only first aid," he added. "At least 40 were greeted with critical injuries".
The United Geological Survey United It initially indicated that the earthquake was 5.7 degrees at 20 km depth, but later revised the magnitude to 5.9.
The movement was felt throughout the Balochistan region, which borders Afghanistan e Iran, as well as in the provincial capital Quetta, 170 kilometers west of Harnai.
Pakistan is situated where the Indian and Eurasian tectonic plates meet, making it susceptible to earthquakes.
In October 2015, a 7.5 magnitude earthquake in Pakistan and Afghanistan killed nearly 400 people across a mountainous area.
The country was also rocked by a 7.6 magnitude earthquake in October 2005, which left more than 73,000 dead and some 3.5 million homeless, especially in the Pakistani-controlled area of ​​Kashmir.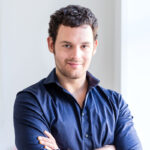 David William is a talented author who has made a name for himself in the world of writing. He is a professional author who writes on a wide range of topics, from general interest to opinion news. David is currently working as a writer at 24 hours worlds where he brings his unique perspective and in-depth research to his articles, making them both informative and engaging.