In Berlin all signs point to a traffic light coalition. At least the SPD, Greens and FDP have started talks on how to govern Germany together. It had long been suggested that this would happen and it only seems logical. Because the Union is currently anything but ready to govern, and the traffic light parties are the three parties that were able to celebrate votes in the federal election. So it would be a coalition of election winners.
It remains to be seen whether the first three-party alliance can really be forged at the federal level. No fewer than 26 women and men – six from the SPD and ten each from the Greens and FDP – will put the chances to the acid test as to whether a socio-ecological-liberal coalition is possible. Who does it belong to? Who can have a say in the formation of the future federal government? These are the women and men who matter now.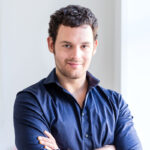 David William is a talented author who has made a name for himself in the world of writing. He is a professional author who writes on a wide range of topics, from general interest to opinion news. David is currently working as a writer at 24 hours worlds where he brings his unique perspective and in-depth research to his articles, making them both informative and engaging.