It's often about sweepstakes that are said to be particularly promising or one-time cheap electricity contracts: Telephone advertising continues to annoy many people – but not as many as a good year ago.
The number of complaints about illegal telephone advertising has fallen significantly. Last year, 64,704 written complaints were received, almost 19 percent fewer than in 2021, the Federal Network Agency announced on Friday in Bonn. The regulator stressed that despite the decline, it remains a high level.
Telephone advertising is only allowed if consumers have given their prior consent. The number must be transmitted. The Federal Network Agency investigates the complaints and imposes fines if necessary. Last year it was a total of 1.151 million euros (2021: 1.435 million euros).
Complaints often concerned energy contracts offered over the phone under the guise of discounts. Financial and insurance products, magazine subscriptions and sweepstakes were also advertised in calls that actually shouldn't have taken place.
From the perspective of Federal Network Agency President Klaus Müller, the declining number of complaints shows that we are on the right track. "But far too many people are still being bothered by illicit solicitations." We will continue to take consistent action against it.
Source: Stern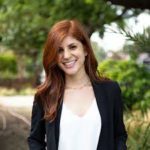 Jane Stock is a technology author, who has written for 24 Hours World. She writes about the latest in technology news and trends, and is always on the lookout for new and innovative ways to improve his audience's experience.