Argentina will face these commitments before the entity chaired by Kristalina Georgieva with its own reservations, while It awaits a disbursement of US$5,562 million from the first review of the year, which is expected for March.
To overcome the situation At the Palacio de Hacienda they are trying to rush REPO-type credits from at least two international banks and a sovereign fund for some US$2.5 billion. According to reports, these agreements are about to be signed, although operators in the market want to see it come to fruition. They remember that upon arriving at the Ministry of Economy in July, Sergio Massa took office announcing that they had practically arranged these agreements. But more than five months have passed and that has not materialized.
It would be the closest life preserver you have now Massa to continue floating in the summer until new currencies arrive. In this regard, it was indicated that the REPOs were going to be used to finance the repurchase of bonds announced by the head of the Palacio de Hacienda for US$1,000 million. US$300 million of that had already been allocated and there are those who believe that, after criticism from investors and rating agencies, the Government could suspend the operation.
According to an analysis of According to the Congressional Budget Office, this year Argentina is going to have a negative flow with the IMF of US$3.5 billion. That is, you will have to make net payments. And on top of that, it will have to accumulate another $4.8 billion in reserves.
In March, when the progress of the Extended Facilities Program is discussed again, The Argentine authorities will surely ask the agency again to review the accumulation goals due to the effect of the war in Ukraine on the price of fuels at the international level. It would be a maximum move to try to get the IMF to revise the accumulation targets again downwards. It already did so in 2023, from $5.8 billion it reduced it to $5 billion.
But there is also an element to take into account. If the Néstor Kirchner gas pipeline is ready for this winter, the Government will be able to make very significant foreign currency savings due to fewer imports. Last year some US$12.3 billion went that way.
The Economist Agustín Monteverde, academic advisor of the Libertad y Progreso Foundation, stated in this regard that with the payments that he has to make next week "the liquid reserves are going to be practically exhausted.". He considered that the entity will already be paying with "funds that are not its own" because, in his opinion, dollars from savers' deposits or from the Deposit Insurance (SEDESA) will be used.
Source: Ambito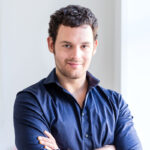 David William is a talented author who has made a name for himself in the world of writing. He is a professional author who writes on a wide range of topics, from general interest to opinion news. David is currently working as a writer at 24 hours worlds where he brings his unique perspective and in-depth research to his articles, making them both informative and engaging.