Another key factor is that the two editions of the so-called soybean dollar that took place, first in September and then in November, accelerated sales of the oilseed but left less margin for the first months of this year. In addition, to this panorama is added the poor wheat harvest that was reduced by more than 50% from one year to the next and for this reason this grain is not contributing much less foreign currency for exports.
In the first quarter of last year, agro-export companies had entered the foreign exchange market for almost US$8 million. For the same period in 2023, projections suggest that they could liquidate between US$3,500 and US$5,000 million in total. in the best case.
The scenario is quite complex, also taking into account that the drought does not let up and despite the fact that it rained in the last week and a new round of rainfall is expected for the next few days, so far 54% of the area planted with soybeans in Argentina presents a state between regular and bad, according to the latest survey of the Grain Exchange of Buenos Aires. In this context, everything suggests that the harvest would fall below 40 million tons, as well as the income of foreign exchange.
The latest report from the Rosario Stock Exchange, taking into account the production cuts estimated so far and international prices at harvest, indicates that exports from the main granary complexes would be in 2023 for a total of US$36.3 billion. , which would mark a decline of 13% compared to the previous year so far.
Assistance to affected producers
Meanwhile, and despite the sharp setback in foreign exchange earnings, the Government is working against the clock to announce a package of assistance measures for affected producers. This Thursday the Secretary of Agriculture Juan José Bahillo met with the leaders of the Liaison Table and before he did so with directors of Banco Nación and AFIP. The plan contemplates granting non-refundable contributions to those most affected or tax exemptions and soft loans depending on the case and the affectation of production.
The announcements will arrive the first week of February and will be led by Bahillo and the Minister of Economy, Sergio Massa, as explained by the economic portfolio, the biggest challenge is to identify all those who really need the assistance of the State in order to specify a distribution of the prompt and fair assistance.
Source: Ambito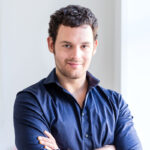 David William is a talented author who has made a name for himself in the world of writing. He is a professional author who writes on a wide range of topics, from general interest to opinion news. David is currently working as a writer at 24 hours worlds where he brings his unique perspective and in-depth research to his articles, making them both informative and engaging.