The classic fitness studio or mobile phone contract with a long term and long notice periods has had its day. In the future, consumers are to be better protected against contract fraud by law.
The contract periods for mobile phone tariffs, streaming services or fitness studios are limited by law in order to make it easier to switch to another provider. The Bundestag passed a corresponding law early on Friday morning, which should also make it easier for consumers to terminate their contracts. "Long contract terms and long notice periods restrict consumers' freedom of choice and prevent them from switching to more attractive and cheaper offers," said Justice Minister Christine Lambrecht (SPD).
In future, contracts will generally only be allowed to run for one year. Longer terms of up to two years are only permitted if the customer also receives an offer for a one-year contract that is a maximum of 25 percent more expensive on a monthly average.
Notice period only one month

If a company wants to automatically extend contracts for more than three months, it has to indicate the possibility of termination on its own initiative. The notice period is generally shortened from three months to one month. Contracts that have been automatically renewed can in future be canceled on a monthly basis, as Justice Minister Lambrecht explained.
In addition, the termination of long-term contracts concluded online is made easier: in future there must be a "termination button" on the Internet so that contracts can be terminated there just as easily as they were concluded.
Protection against intrusive telephone advertising is also to be improved. Already now, telephone advertising may only take place with the prior consent of the consumer. In the future, companies will have to carefully document this consent and be able to present it on request, as Lambrecht explained. If the company does not comply with its documentation requirements, it could face a severe fine of up to 50,000 euros.
Originally, the law for fair consumer contracts also required text form when concluding electricity and gas contracts outside the basic supply – this regulation will now be passed with the amended Energy Industry Act, said Lambrecht. "It will no longer be possible to conclude contracts on the phone in this important sector in the future."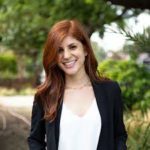 Jane Stock is a technology author, who has written for 24 Hours World. She writes about the latest in technology news and trends, and is always on the lookout for new and innovative ways to improve his audience's experience.