In the suburbs of Auckland, New Zealand, a bungalow with no bathroom sold for more than two million dollars. The starting bid was $ 1.75 million.
If you want to buy a house, you don't just have to dig deep into your pocket in this country – prices on the real estate markets are also skyrocketing in other parts of the world. The most recent example of the skyrocketing price is a rundown bungalow in Auckland's affluent suburb of Gray Lynn. The house with three rooms is not only in a more than questionable condition, it also has neither a bathroom nor a toilet. Individual walls are also missing. This inconvenience does not appear to have put potential buyers on the run: the 1920s bungalow sold for $ 2.075 million. The bid at the beginning of the auction had already been $ 1.75 million.
Approximately $ 200,000 in renovation costs

The real estate agency "Barefoot and Thompson" had touted the property as a "blank canvas", as well as "the most affordable entry into a residential property available in Gray Lynn". The realtors also had to admit that the bungalow needed some renovation work. The city of Auckland real estate appraisal site suspects around $ 200,000 would need to be invested in the house. She had estimated the value of the property "only" at 1.65 million dollars. It is not yet known who the buyer of the property is.
However, anyone who believes that a subtle investor has thrown into a great opportunity to set up a lucrative multi-party complex is mistaken. The bungalow is located in a so-called "single house zone" and cannot be converted into an apartment building.
Price increase by 22 percent

The real estate market in New Zealand is one of the most sought-after and therefore most expensive in the world: the latest data shows that the average purchase price for a house is a record $ 943,000 – an increase of 22 percent compared to June last year. If you want to settle directly in Auckland, you have to put even more money on the table: a house here costs an average of 1.5 million dollars; in the suburb of Gray Lynn, where the bungalow mentioned is also located, the price is on average 1 .6 million dollars.
Those: "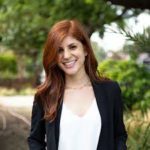 Jane Stock is a technology author, who has written for 24 Hours World. She writes about the latest in technology news and trends, and is always on the lookout for new and innovative ways to improve his audience's experience.