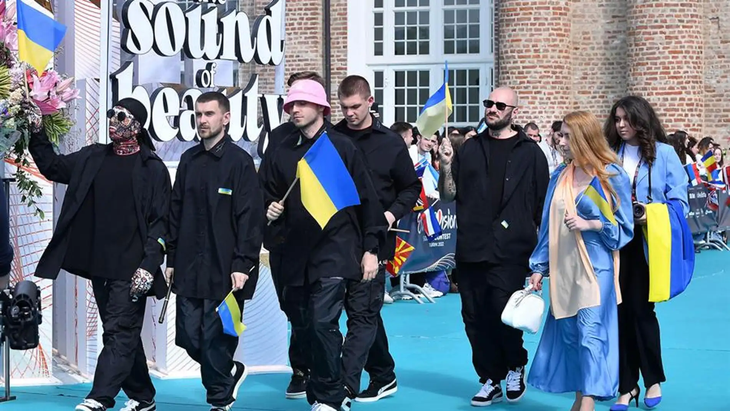 the winning theme Stefaniabecame during the contest a sort of anthem of the ukrainian resistance to the russian invasionalthough it was actually written long before the war as a tribute to Stephania Psiukthe mother of the gang leader, Oleh Psiuk.
"I will always find a way to return home / even if all roads are destroyed", says the lyrics of the song that today seems to take on a new meaning, in the context of the war.
"After the war, the people of the country have found new meanings to what I wrote. It reminds them that they miss their mothers too, or see Ukraine as a wounded mother. Thanks to these new interpretations, the song has come even closer to the people, so at Eurovision we will defend all those other interpretations", said the musician upon arrival in Turin.
The song draws on old Ukrainian melodies, starting with the music of a traditional woodwind instrument called telenka. In addition, the members of the band mix break dance with hopak, a Ukrainian folk dance, in their number. The wardrobe includes embroidered Cossack shirts and vests mixed with contemporary street clothes.
Source: Ambito