That handful of days in 1967 is just one of the many legendary moments that took place over 92 years at EMI studios, which we all know today as Abbey Road, although they only officially received that name after the release of the self-titled album with Los Beatles crossing the title street.
The history of Abbey Road is too rich for a single documentary. As George Lucas did with the Industrial Light & Magic series, giving him more than these 90 minutes to put together a series of hour-long episodes would have resulted in something richer and full of lesser-known facts. But here we have this brand new "If these walls could sing". What no one can complain about is the absence of famous musicians, starting with Paul McCartney himself, the film's main narrator, who plays not one but two studio pianos, one half rickety for messy rock, like "Lady Madonna", and another extremely elegant one, which he calls "Barenboin's Steinway" (the Argentine pianist and conductor also has his fragment together with his well-remembered ex-wife, cellist Jacqueline du Pre).
It is known that in general the old Mac does not usually provide himself so much in almost any of the many documentaries for which he has been summoned for decades, but of course, "If these walls could sing" marks the feature film debut of his daughter Mary McCartney, who until now she had limited herself to the music videos of her father and a few of his rocker friends, plus her fashion designer sister.
Formally and narratively, the film is as documentary and television as that of the most medium-sized cable channel, except that the director has a level of access like no one else to the matter to be documented, and an impossible budget when it comes to restoring old archives and documents. In this sense, it is striking that many historical passages include previously known film material and used ad nauseam, starting with the images of Pink Floyd during the sessions of "Dark Side of the Moon" included in the famous rockumentary "Live at Pompeii" . Everything related to Floyd is surprisingly flat given that instead of talking about the studio and its recording possibilities, both Roger Waters and David Gilmour preferred to talk about themselves and its founder Syd Barrett, something totally unrelated to Abbey Road.
But there is a bit of everything about The Beatles, much known and some new details that both Paul and Ringo had been reserving, plus the voice of the late George Martin and the current voice of his son Giles.
The best anecdotes come from the least expected figures, for example Jimmy Page, who does not talk about Led Zeppelin but about his time as a session player playing the guitar on John Barry's theme for the James Bond classic "Goldfinger", with Shirley Bassey telling the difficulty of keeping a note when the credits projected on the Studio 1 screen were too long for what was usually seen at the time.
Elton John is another living legend who appears talking about his session-man days, and thus we found out that he was the one who played the piano in the hit "He's Not Heavy, He's My Brother" by The Hollies. And the one who most rigorously explains the qualities that make Abbey Road the best studio in England – "or perhaps in the whole world" – is John Williams, who is seen in the present tense and also in the times in which his soundtracks for films by Spielberg and George Lucas saved EMI from bankruptcy. Around 1980 a joke was circulating in London about the difference between EMI and the Titanic: "The Titanic at least had a good band."
For those who want to know the true secret of a good studio, it is Paul McCartney who explains it in great synthesis in the prologue: "It is a studio where all the microphones work well. It sounds silly, but it's not as common as one might think."
"If these walls could sing" ("If These Walls Could Sing", GB, 2022) Dir.: M. McCartney. Int.: P. McCartney, R. Starr, J. Williams, J. Page. (Disney+).
Source: Ambito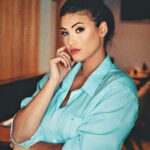 I am an author and journalist who has worked in the entertainment industry for over a decade. I currently work as a news editor at a major news website, and my focus is on covering the latest trends in entertainment. I also write occasional pieces for other outlets, and have authored two books about the entertainment industry.