The royal soap opera continues: this time in the leading role of King Charles himself. The fact that the British monarch asked Prince Harry, Duchess Meghan and their family a few weeks before his coronation to vacate their English residence Frogmore Cottage is an embarrassing return carriage.
After Prince Harry's autobiography "Spare" was published on January 10, the palace did not want to comment on requests from numerous media. Only supposed information from so-called "insiders" about the emotional world of the royals leaked out. Even at public appointments, King Charles, Queen Camilla, Prince William and Princess Kate did not make a peep. Never complain, never explain – the painful motto of the Windsors endured.
But now the revenge of the monarch is revealed.
As the British newspaper The Sun announced a few hours ago, Charles began the process of removing the Sussexes from Frogmore Cottage days after the release of Spare. It is impossible to assume a causal connection. And so the expulsion seems like a pathetic act of revenge.
Kicking out Sussex is Charles' poor decision for three reasons

On his press tour through various TV formats, Prince Harry always emphasized that he wanted conciliatory conversations with his family. At the same time, he also asked for an apology for the fact that his closest relatives had not stood by him and Meghan in their most difficult moments. Only those involved know if this is true. "Spare" and all other stories only show one side of the past years. "Recollections may vary", in German something like "Memories can be different", Queen Elizabeth II once replied to statements by her grandson. It is more than questionable whether she would have allowed her grandson and his family to be robbed of their home in England. It's Charles' first big wrong decision for three reasons: the family component, security concerns, and finally public perception.
Charles' decision is not only harsh, unforgiving and destructive to observers who are inclined towards Harry and Meghan. In addition, he comes at the most inappropriate time, because slowly but steadily the anticipation of his coronation on May 6 should spread throughout the country. Only last weekend did the palace drum on its appearances on social networks for the concert at Windsor Castle one day after the magnificent enthronement. Now the focus is on the expulsion and even for critics this is hardly a positive message.
Harry and Meghan are losing their safe bastion

What is more important – especially for the ducal couple – is the loss of security. In their Netflix documentary, which was released at the end of 2022, and also in "Spare", Harry and Meghan often said that they were particularly subject to agitation and hostility. In 2020, after her retirement from the royal family, police protection fell away. The Sussexes hired a private security company for a lot of money. But when they were at Frogmore, which lies on the grounds of Windsor Castle, the family continued to be under police protection. This one is gone now too. Royal connoisseur Omid Scobie reported that this also eliminates access to important intelligence information. In November 2022, the former head of the British police's counter-terrorism unit confirmed that the threat to Harry, Meghan and their children is great. He described the threats the Sussexes were facing as "disgusting and very real" in an interview with Channel4. The question is what the security situation will be like once Harry and Meghan have found another home in England. And whether they can afford their protection financially on their own.
The saddest reason that casts doubt on Charles' decision is the unfolding family drama. Two months ago, it seemed constructive that the Windsors did not publicly comment on the accusations made by the Californians by choice. After a period of anger and disappointment, steps could have been taken toward each other. It didn't seem like the quarrel was the end of family ties. But being kicked out of the place that was Harry and Meghan's last English home is cruel. He reveals the small-minded and vengeful side of the reigning king. Does he have reason to be angry and hurt after what his youngest son revealed to the world about him, his wife and his institution? Absolutely. But with this act of revenge, Charles is no better. On the contrary, it turns out that the 73-year-old has learned nothing from the small war with Princess Diana in the course of their separation. The damage could be far greater these days because Charles has more to lose. He is king, but behaves anything but sovereign and royal.
Source: Stern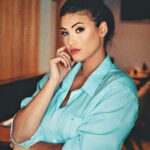 I am an author and journalist who has worked in the entertainment industry for over a decade. I currently work as a news editor at a major news website, and my focus is on covering the latest trends in entertainment. I also write occasional pieces for other outlets, and have authored two books about the entertainment industry.