the japanese writer Kenzaburo OeNobel Prize for Literature in 1994 and recognized for his anti-war positions and a literary work that sought to account for the transformations of modern society, He died at the age of 88 of natural causes, the Japanese publisher Kodansha reported Monday.
Known for his pacifist and anti-nuclear stance, Oe was part of a generation of writers "deeply wounded" by World War II, but full of hope for a revival.
"He died of old age in the early hours of March 3," The editorial indicates in a statement, where it also requests that contact not be made out of respect for the family, that he has already held a private funeral, although he clarifies that there will be a public ceremony soon.
History and work
the arrival of his son Hikari in 1963, who was born with hydrocephalus and diagnosed with autism, marked his life and his literature, with titles such as "A personal matter" either "Tell us how to survive our madness". Other recurring themes in her narrative were the consequences of World War II in her country and its modernization process.
Oe was born in the Ehime prefecture, in southwestern Japan, in 1935 and studied French literature at the University of Tokyo, a training that marked his literature: he was always considered highly influenced by Gallic narrative, especially by Jean Paul Sartre. .
The writer materialized his literary work with the text "A strange job" (1957) and rose to fame thanks to "Hiroshima Notebooks" (1965), an account of his trip to this city in southern Japan in 1963 and later years. in order to interview the victims of the atomic bombing of 1945. Later, in 1970, he would also publish "Okinawa Notebooks", a travel log where Oe narrates his encounters with the residents of this group of islands in southern Japan, and questions the living conditions in this region and the power exercised by the central government over it.
In 1958, he won the renowned Akutagawa Award for Young Authors with "The Prey," about an African-American pilot held captive in a rural Japanese community during World War II, and that same year, he published his first major novel, "Pluck the Seeds, Shoot the Children", a social fable about children in a correctional facility in Japan during the war.
Nobel Prize
His decisive consecration would come in 1994 when he was awarded the Nobel Prize for Literature, which he obtained for creating "with great poetic force an imaginary world where life and myth condense to form a disconcerting portrait of the fragile human situation", in the words of the jury.
Despite the fact that he had as a maxim not to interact with governments of any kind, neither in his country nor abroad, He considered that the Nobel was awarded to him by the Swedish people and accepted it, becoming the second Japanese writer to obtain the highest literary award, after Yashunari Kawabata in 1968. Later, in 2017, Kazuo Ishiguro would receive it.
In his more journalistic facet, the author wrote articles in newspapers and magazines about the nuclear situation facing Japan today and actively participated in various groups against this type of energy.
In addition to the Nobel Prize in 1994, the writer was awarded other prestigious prizes such as the Literature Prize at the University of Tokyo in 1957 and the Akutagawa Prize in 1958, considered the most important among young writers in the archipelago, when he was only 23 years old.
In recent years, he has added his critical voice to events such as the Fukushima nuclear accident in 2011, asking the Government of Tokyo to stop all nuclear activities in the country.
The birth in 1963 of a disabled son, Hikari ("Light" in Japanese), turned his personal life upside down and gave new impetus to his work. "Writing and living with my son overlap and these two activities can only deepen each other. I told myself that, without a doubt, that is where my imagination could take shape," he once explained.
Source: Ambito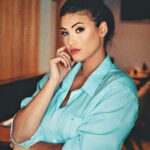 I am an author and journalist who has worked in the entertainment industry for over a decade. I currently work as a news editor at a major news website, and my focus is on covering the latest trends in entertainment. I also write occasional pieces for other outlets, and have authored two books about the entertainment industry.