Larry Page celebrates his 50th birthday on March 26th. As a co-developer of the Google search engine, he changed the world of technology.
People who are not tech-savvy may not have heard of Larry Page (50) and Sergey Brin (49). But even if they do, they often use several products that would never have existed without the two Google developers and founders. Today, March 26, computer scientist and billionaire Page celebrates his 50th birthday.
Actually, Larry Page had to end up in the tech world

Page was born in 1973 in the town of East Lansing, Michigan. Apparently, his path into tech was as preordained as it was in 2000. His father was a computer science professor, and from a young age Page had "computers lying around the house" that he could play around with, he says. He was "really lucky" to grow up in such an environment.
He realized from a very young age that he wanted to "invent things". So he was very interested in technology and built an electronic go-kart early on. His interest in economic life was soon awakened. Inventions alone are not enough, you have to get them out into the world somehow and people have to use them. He already knew at the age of twelve that he wanted to start a company.
The search engine, the garage and the global corporation

Page later earned a bachelor's degree in engineering from the University of Michigan at Ann Arbor. The story of Google would finally begin in 1995 at Stanford University, where Page later earned his master's degree in computer science. At that time, Brin was already registered as a student, Page wanted to study there and his future colleague was supposed to show him around the campus. "According to some stories, the first time they met, they just couldn't agree on anything," on the history of the company.
In 1996, they began working together on the search engine Backrub, later renamed Google. In the summer of 1998, thanks to an investment, the two were able to open their first office – in Menlo Park in the garage of Susan Wojcicki (54), one of the first employees and until mid-February 2023, among other things, head of the Google subsidiary YouTube. The company was founded by the duo a little later, on September 4th. That was almost 25 years ago now. Numerous milestones, such as the first small Google rental office in Germany in October 2001, followed. In August 2004, Google went public and the garage company has now become a global corporation and a well-known brand.
Nobody "searches" for information on the Internet, you "google" it – since 2004 also officially in the dictionary. Billions of people around the world use a smartphone or tablet running a version of Google's Android operating system, and the company also sells its own smartphones (the Pixel range) or smartwatches and headphones. In addition, the tech giant offers its own browser (Chrome) and popular services such as Google Maps, Google Drive or Gmail, to name just a few. Google is pretty much ubiquitous online.
From inkjet printer to billion

Page served as the company's first CEO until 2001. Under his leadership, Google was initially able to grow to more than 200 employees. He then served as President of Products between 2001 and 2011, before returning to his CEO role. In 2015, Google was incorporated into the holding company Alphabet Inc., where Page took over as CEO – alongside Brin as "President". At the end of 2019, the two then left the day-to-day business and Sundar Pinchai (50), previously CEO of Google, also took over this position at Alphabet.
However, the Google duo still own shares and sit on the board of directors. "If the company were a person today, in 2019, she would be a young adult of 21 years old – and it would be time to leave the nest," Brin and Page shared. They believed the time had come "to take on the role of proud parent—offering advice and love, but no daily nagging!" Alphabet had more than 190,000 employees at the end of 2022, but in January 2023 it was announced that the Google parent was cutting 12,000 jobs.
The business magazine "Forbes" leads Page , with an estimated net worth of more than 90 billion US dollars. Brin ranks just behind in eleventh place with around 87 billion. The two are part of an illustrious squad that includes numerous other greats from the world of technology, such as Elon Musk (second place), Bill Gates (fifth place) and Mark Zuckerberg (15th place). Pretty impressive considering that Page says he built an inkjet printer out of Lego bricks in college because he figured he could print "really big posters" quite cheaply.
Source: Stern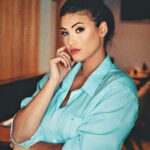 I am an author and journalist who has worked in the entertainment industry for over a decade. I currently work as a news editor at a major news website, and my focus is on covering the latest trends in entertainment. I also write occasional pieces for other outlets, and have authored two books about the entertainment industry.