The coronation at Westminster Abbey on May 6 is also a big day for Camilla. She is crowned queen alongside her husband, King Charles III. But the royal couple's popularity ratings do not reflect their position in the line of succession.
It is a shadow from which she will probably never be able to step out: even after many years to King Charles III. Page and 25 years after the death of Princess Diana, soon-to-be-queen Camilla is not very popular with the British people. More precisely: She is still much less popular than her deceased predecessor.
Before coronation: Camilla still less popular than Diana

Diana is the third most popular royal after her son Prince William and the late Queen, according to a new poll commissioned by the Daily Mail. Charles III is only sixth, while Camilla is eleventh, just ahead of Prince Harry, Duchess Meghan and Prince Andrew.
The result will not have caused too much excitement in Buckingham Palace, as they are busy there with preparations for the coronation weekend anyway. And yet the Diana shadow should be a thorn in the side of the royal couple in particular. Because it's just part of the bigger picture.
The British people do not seem pleased with the pompous coronation the palace has planned at a time of economic trouble. As the newspaper "The Mirror" recently calculated, the cost of the ceremony amounts to 250 million pounds. A big part of this is the safety precautions that need to be taken on the day. And who pays for the event? The British taxpayers. Many Britons are venting their displeasure on social networks and criticizing the expensive event, which they were never allowed to vote on.
Diana never wanted to be crowned

If the poll results are any indication, many Britons would probably prefer to see Diana crowned rather than Camilla. However, as Diana confidante Richard Kay revealed in the "Daily Mail", the royal icon herself never dreamed of the event. "But I had nightmares about it," Diana is said to have told him while he was alive. He recalls dreaming that the crown would slip off her head, strangle her around her neck, and strangle her.
The moving images
Funeral service in honor of Princess Diana: 22 years ago these pictures went around the world
On Coronation Day, Camilla will be reminded of her predecessor in several ways. For one, her stepson, Prince Harry, will be there, who clarified what he thinks of Camilla in his autobiography, Spare (little). Second, step-daughter-in-law Princess Kate is likely to wear jewelry belonging to the late Diana. Camilla will be supported by members of her own family. Among others, three of her grandchildren will be there as honorary pages. They will hold up the six-pound robes as Charles and Camilla walk down the aisle of Westminster Abbey. All of them will likely make Camilla and Charles forget last week's negative headlines – and probably the unfavorable poll results as well.
Sources: /
+++ Read also +++
Harry reeked of alcohol, Andrew was with Epstein: what Katie Couric reveals about the royals
It's about Kate's good friend: That's behind the affair rumors about Prince William
Source: Stern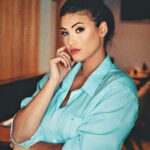 I am an author and journalist who has worked in the entertainment industry for over a decade. I currently work as a news editor at a major news website, and my focus is on covering the latest trends in entertainment. I also write occasional pieces for other outlets, and have authored two books about the entertainment industry.