At an event attended by young primary school children, Princess Kate declined to sign the children's autographs. Behind it is the royal etiquette.
In times of social media and smartphones, autographs on paper are a relic of the past anyway. And yet it happens that celebrities are asked about it by fans. So too royals – but there is a problem.
Princess Kate is not allowed to give an autograph

At a meeting with young primary school children earlier this week, Princess Kate was asked by the children to sign their painted sketches. "I'm not allowed to write my signature, it's just one of those rules," the princess told the waiting children. "One of those rules" Kate spoke of is part of royal etiquette.
Members of the British royal family are prohibited from signing fan letters, posters or photos in order to reduce the risk of forgery. Ironically, today's King Charles III. broke the rule in 2010 when he was visiting victims of a devastating flood in the UK, including Tony and Meg Hendy, whose home was almost completely destroyed by the floods.
King Charles III broke the rule himself

After the three spoke, Meg Hendy asked the royal: "May I be so cheeky sir and get an autograph for my little son Tom? I'm not sure if you do autographs but he would make the day."
To the surprise of all onlookers, Charles pulled out his fountain pen and scribbled "Charles 2010" on the paper. Meanwhile, Kate, William, Charles and Co. are much more willing when it comes to selfies than when giving autographs. Again and again, the royals pose at official events and visits with waiting fans. A consolation for fans: Joint photos with royals may be nicer memories than a signature anyway.
Sources: /
+++ Read also +++
Violent arguments: How Charles Diana is said to have sarcastically told him he could be gay
Meghan in a dilemma: why her biggest problem is neither the royals nor the hatred of her opponents
Source: Stern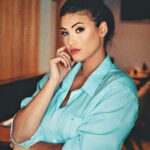 I am an author and journalist who has worked in the entertainment industry for over a decade. I currently work as a news editor at a major news website, and my focus is on covering the latest trends in entertainment. I also write occasional pieces for other outlets, and have authored two books about the entertainment industry.