The French Fair
In its eleventh consecutive year, it returns "The French Fair"the gastronomic market organized by Lucullusthe French Gastronomic Association in Argentinawith exclusive proposals and more than 30 participants, including bakeries, boulangeriesrestaurants, caterers, chocolatierscheese shops, specialty coffees, various French culinary specialties, potters and even kitchen equipment.
As always, there will be proposals typical of elegant French street food from $500like the inevitable croissantthe baguette with brie cheese and raw ham or as expected warm croque-monsieur. It will be held this Saturday and Sunday from 11 a.m. to 6 p.m. Recoleta. Entrance is free and open.
Markets, fairs and patios in the City
Buenos Aires Market
It is the classic Buenos Aires fair that returns to Villa Urquiza. In its farmers market you can do your shopping and find foods such as fruits and vegetables, oils, cereals, preserves and sweets, pickles, spices, infusions, baked goods, pastas, cheeses, seeds, snacks, among others. In addition, you can come to eat in the gastronomic patio, enjoying its community tables and the attractive culinary proposal with more than 45 stalls. It can be canceled due to bad weather.
Saturday June 3 – Sunday June 4 in Villa Urquiza – Plaza Echeverría from 10 a.m. to 6 p.m.
knows the earth
It is a meeting point between conscious producers and consumers, with a proposal more in keeping with nature and life. In their stalls you can find agroecological fruits and vegetables, oils, cereals, chocolates, preserves and sweets, herbs, free-range eggs, juices, honey, whole wheat and sourdough bread, artisan cheeses, vegetarian sushis, teas, herbs, food for celiacs , Indian, macrobiotic and Mediterranean food. In addition, there are stands for natural cosmetics, sustainable design, and health and wellness. It can be canceled due to bad weather.
Friday June 2 at Caballito – Parque Rivadavia from 11 a.m. to 6 p.m.
Saturday June 3 at Parque Patricios – Avenida Caseros and Monteagudo from 12 to 19.
Sunday June 4 in Caballito – Plaza Irlanda from 8 to 14; Palermo – Las Heras Park from 1 pm to 7 pm; Saavedra – Saavedra Park from 8 to 14.
PATIO of the Milkmen
– every day –
The patio is a great option to eat rich in a very pleasant and relaxed atmosphere. "De Los Lecheros" because, in the past, it was the train station where the milk wagons arrived from the dairy areas, being the meeting and waiting point for the vendors who, when the railway arrived, loaded the jars into their carts and they went out to market them through the streets of Buenos Aires. Today, with its enhancement, residents and tourists can come together to share and enjoy a tasty and varied gastronomic proposal that includes international meals, a specialty cafeteria, signature cocktails, wines, and other entertainment activities. It is not canceled due to bad weather.
Address: Avenida Teniente General Donato Álvarez 175 – CABA.
Hours from Thursday to Saturday from 9 to 3; from Sunday to Wednesday from 9 to 1; gastronomic places from 12.
PATIO Smart Plaza Parque Patricios
– every day –
It is the first technological food court in Latin America. It is a quality gastronomic offer in the open air, with six stands and around 50 tables with wooden benches available, where residents and tourists can find different options and enjoy hamburgers, fish, pizzas, beers, food natural, cafeteria and patisserie. The menus can be seen and ordered from the "Smart Plaza" application, paying electronically and avoiding long lines.
Address: Pepirí 185 – CABA.
Schedule from Monday to Thursday and Sunday from 11 to 00; Friday and Saturday from 11 to 1.
PATIO Costanera Norte
– Tuesday to Sunday –
The patio, located just a few meters from the Río de la Plata, is a great opportunity to get together to share in the open air and eat deliciously while enjoying the incredible views of the river from its two terraces. Neighbors and tourists, who can also bring their pets, will find a varied gastronomic offer that includes smoked meats on the grill, hamburgers, macaroni and cheese, potatoes, sandwiches, tacos, and a drinks bar. The Patio is "pet friendly".
Address: Avenida Costanera Rafael Obligado 7010 – CABA.
Tuesday hours from 19 to 00; from Wednesday to Sunday from 12 to 00.
YARD Rodrigo Bueno
– Friday to Sunday –
It is a space destined to promote the growth and social integration of the Rodrigo Bueno neighborhood, a project that arises from a survey among the residents of the place, who showed that culinary activity is a fundamental productive pillar of the area. In this way, in the gastronomic offer of the patio, five chefs from the neighborhood and six private enterprises coexist, offering those who come the possibility of enjoying various dishes of Latin American food, highlighting ceviche, grilled meats, hamburgers, pizzas, sweets and cakes.
Address Avenida España 2230 – CABA.
Schedule from Friday to Sunday from 11.
Belgrano MARKET
– every day –
The traditional market, which is located on land ceded by the heirs of the writer José Hernández in 1875, stands out for its history and the high quality of the products it offers, nowadays forming an essential part of the neighborhood's identity. Between 2017 and 2019, two stages of its enhancement were carried out, which not only involved important structural improvements but also the expansion of the space with an attractive outdoor food court and a remarkable open-air terrace. Neighbors and tourists will be able to come to discover the emblematic market, completely renovated and with a varied gastronomic proposal.
Address Avenida Juramento 2527 – CABA.
Hours from Monday to Saturday from 8:30 a.m. to 8:00 p.m.; gastronomic places from Monday to Sunday from 11 to 00.
San Nicholas MARKET
– from Monday to Saturday –
The classic neighborhood market has a wide range of fresh products at a good price, as well as several gastronomic proposals that daily attract residents and tourists from the area. As of its enhancement in 2019, the space began to be formed, between the ground floor and the new mezzanine, by almost a thousand square meters, serving both as a "coworking" space and as a stage for talks and events.
Address Avenida Córdoba 1750 – CABA.
Hours from Monday to Saturday from 8 a.m. to 8 p.m.; gastronomic places from 11 to 00.
BONPLAND MARKET
– Tuesday, Wednesday, Friday and Saturday –
The market, based on self-managed production and the solidarity economy, was born in 2003 as a result of a joint project between popular assemblies, cooperatives, groups of small producers and non-profit organizations in the area. After its enhancement, the space recovered the splendor of its historic façade and also introduced important improvements to its stalls and facilities. Neighbors and tourists who come will be able to buy fruits and vegetables, regional products and clothing at a good price and made in a responsible and sustainable way with a fair trade chain.
Address Bonpland 1660 – CABA.
Hours Tuesday, Wednesday, Friday and Saturday from 10 a.m. to 8 p.m.
Source: Ambito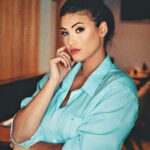 I am an author and journalist who has worked in the entertainment industry for over a decade. I currently work as a news editor at a major news website, and my focus is on covering the latest trends in entertainment. I also write occasional pieces for other outlets, and have authored two books about the entertainment industry.