And now the initial aphorism.
Prestige or money do not change a man. But they show it.
Agustín Bardi was an unusual case among the great Argentine tango composers. There are even no recordings that identify him with the violin that he played in his beginnings or with the piano that he later preferred.
Furthermore, he did not like the nightlife, nor the party atmosphere.
I didn't even drink much alcohol.
Furthermore, his life was so orderly that he spent almost thirty years working in an insurance company where he joined as a cadet and retired as a manager at the age of 51.
But those who were born to sing cannot live in a cage. Because the true artist does not choose. He was chosen …
And this "chosen one" created dozens of tangos that are now an anthology. Some titles?
"Blind Rooster", "The Last Date", "Remember Me".
It has many instrumental tangos.
It is memorable a tango that he composed and to which Enrique Cadícamo put lyrics: "He Never Had a Boyfriend"; that of:
"Stop dreaming
for the dreamed prince who was not…"
and elsewhere:
"In the loneliness
"In your maiden room is the pain…"
Caruso also collaborates with Bardi giving lyrics to the heartfelt music of "No me Escribas", which began with:
"Do not write to me,
I prefer not to hear from you…
"I am very afraid that your letters will hurt me."
And how can we forget the tango "Madre hay una Sola". Also by Bardi with lyrics by José de la Vega, as beautiful as it is profound.
Mother, only one
and although one day I forgot her
he taught me at the end of life
that we must return to that love.
A curious detail. Agustín Bardi was born in the town of Las Flores in the Province of Buenos Aires in August 1884. In the same year and in the same city -90 days before- another great of city music was born: Roberto Firpo.
Bardi was a very loved man. Even Osvaldo Pugliese dedicated the tango "Adiós Bardi" to him and Horacio Salgán another tango that he titled "Don Agustín Bardi".
And a final anecdote that reflects his sensitive human condition.
As Bardi was the general manager of the insurance company I mentioned before, it was difficult for him to reprimand the staff, even justifiably. But on one occasion he is informed that an employee was not only neglecting his task, but was whistling at his work desk.
Silently, to surprise him, manager Agustín Bardi approached from behind. When he was 4 or 5 m away from the distracted employee – who continued whistling – he seemed to recognize Bardi the bars of his tango "Madre hay una sola", to which I previously referred.
He stopped, smiling with human satisfaction, and turned, slowly retreating to his desk with undisguised excitement.
Agustín Bardi lived for many years in the Barracas neighborhood. He was one of the founders, in December 1920, of the Argentine Association of Authors and Musicians (which later became SADAIC). And just returning from SADAIC, and already close to his home in Bernal, in Greater Buenos Aires, a cardiac syncope definitively struck him down.
It was April 21, 1941, the day that marked 26 years since the death of the payador José Bettinoti.
He had 56 years lived with good manhood and above all with dignity.
And an aphorism inserted in the book… for that facet of the "man" Agustín Bardi:
Prestige or money do not change a man. They show it.
Source: Ambito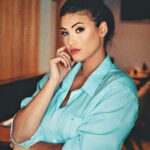 I am an author and journalist who has worked in the entertainment industry for over a decade. I currently work as a news editor at a major news website, and my focus is on covering the latest trends in entertainment. I also write occasional pieces for other outlets, and have authored two books about the entertainment industry.