Spain's ex-Queen Sofía has been in the spotlight for a good 60 years – also because of the scandals of her husband, former King Juan Carlos. In her old age she maintains her composure, but is surrounded by melancholy.
Spain's former queen Sofía is still one of the most popular personalities in Spain. But her compatriots are unlikely to envy her. The woman, who will celebrate her 85th birthday next Thursday (November 2nd), still appears composed, but also sad, in her increasingly rare public appearances. "The melancholic summer of Queen Sofía," was the headline in the newspaper "El Mundo" in August.
This is certainly also due to the loss of her brother, the last Greek king Constantine II, who died in his homeland in January at the age of 82. Sofía, who was born in Greece as the eldest child of the royal couple Paul I of Greece and Friederike of Hanover, had a close relationship with him. But in particular, a mourner at her brother's funeral in Athens may have caused her grief. Her husband, Spain's scandal-ridden old king Juan Carlos.
Gossip in the family
Sofía served as queen alongside Juan Carlos (85) for almost four decades. It was a life for Spain, the crown and against the tide. Rumors of unproven infidelities continued to circulate, while Sofía did everything she could to maintain the image of a happy royal family. She didn't really succeed. The family is rather divided, has not fully come together for years and Juan Carlos has been living in exile in Dubai since 2020.
Sofía was repeatedly humiliated. One day in 2011, a huge poster hung in the capital Madrid that alluded to her husband's alleged adultery. The American affair agency Ashley Madison had the poster with the portraits of the then Spanish monarch, the former US President Bill Clinton and the British Crown Prince and current King Charles hung on a wall in the busy Gran Vía shopping street.
"What do these "dignitaries" have in common?" was written above the three portraits on the poster. "You should have used Ashley Madison," was the reply below. Clinton and Charles are known to have had extramarital affairs in the past. This was never proven to Juan Carlos. Revelations from Corinna zu Sayn-Wittgenstein, who was described as a "former close friend" of the ex-monarch, are also said to have affected Sofía.
Jail sentence for son-in-law
One of Sofía's son-in-law, Cristina's husband Iñaki Urdangarin, was even sentenced to prison for embezzling public funds. The years-long investigations by the Spanish judiciary against Juan Carlos in connection with his financial misconduct also did the rest. They were only discontinued last year despite "irregularities" simply because they were statute-barred. Not exactly a clean slate for Sofía's husband.
But the royal family Casa Real and Sofía always adhered to the maxim "Never complain, never explain" that is said of the British royal family. Even after the abdication of her husband, who was plagued by affairs and health problems, in June 2014, Sofía continued to set her priorities on the country and her family. Those who know her better are not surprised. "Sofía is a passionate fighter," said Queen Noor of Jordan a few years ago. Sofía now officially bears the title "Reina Emerita" (Queen Emeritus).
"I'm 100 percent Spanish"
Sofía also lived in Germany for a while, where she attended the elite Salem boarding school. She studied music and archeology in Athens and received numerous honorary doctorates, including from the universities of Oxford, Cambridge and Tokyo. Later she would make it a point to ensure that her three children also received a comprehensive education. Her two daughters, Elena (54) and Cristina (53), were the first members of Casa Real to graduate from university. Her son and current King Felipe VI. Unlike his father, he is considered very correct. The "clean man" is considered a bit boring at best, but he was able to improve the monarchy's reputation again.
Juan Carlos met Sofía in 1954 while cruising the Aegean Sea. They married eight years later. In Spain, the then 24-year-old was by no means welcomed with open arms. The Spaniards were suspicious of a Greek woman who did not speak Spanish and belonged to the Greek Orthodox Church. Sofía adapted to her new role, converted to the Catholic faith and learned the language of her new home within a few months. Today she says: "I'm 100 percent Spanish."
Website of the royal family (Spanish) "El Mundo"
Source: Stern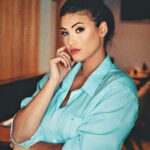 I am an author and journalist who has worked in the entertainment industry for over a decade. I currently work as a news editor at a major news website, and my focus is on covering the latest trends in entertainment. I also write occasional pieces for other outlets, and have authored two books about the entertainment industry.