The Tucumán writer Sisto Terán Nougués presents his fourth book "Hitler, a collective sin", a disturbing literary work on anti-Semitic theories.
As stated Mariano Griet In the prologue on the back cover, Terán analyzes modern anti-Semitism, but from its origins, severely and uncompromisingly exposing and condemning the great minds of the 20th century who contributed to achieving the blind adherence of the masses to the German National Socialist regime.
Throughout the almost 600 pagesdivided into two parts with a total of 57 chaptersthe author, who is also a public manager with extensive experience in various roles of the national and provincial State, appealed to four well-differentiated characters to develop his criticism of the Nazi massacre.
This work alters from section to section, with the fictionalized stories of Benjamin Villegasa lawyer from Tucumán; Franz Ritter, a young Nazi officer with moral dilemmas; the Auschwitz survivor Bertha Krautmannand an American journalist Robert Levingstone.
40 years after the return of democracy in Argentina, and at a time when the number of missing people is insipidly being debated, read "Hitler, a collective sin" highlights the need to raise high the inalienable repudiations of the genocides of history and the support of the demands of Memory, Truth and Justice.
"Deliberate and consensual collective amnesia has led us time and again to minimize responsibility in order to safeguard our own integrity, dangerously justifying and relativizing the seriousness of our most aberrant behaviors. In a hyper-communicated world, Sisto Terán alerts us to the latent danger of information manipulation and propaganda."Griet remarked.
Journalist: What will the reader find when they read the novel?
Sisto Terán Nougués: Entertainment, History and Reflection. The first objective of a novel is always to entertain and keep the reader intrigued and in the need to know how the plot develops. I think the book amply satisfies this first requirement. Secondly, the history lover will find fascinating the descriptions of real historical events and figures (Hitler narrated in the first person from his peak to his decline is quite a challenge) that will take him to the very epicenter of the most formidable war events in history. Second World War. And finally, the entire novel is a permanent invitation to reflect on the very roots of Evil, that diffuse abstraction that transforms into concrete reality leaving a trail of unburied corpses. Most of the time Evil is not a spontaneous irruption, nor the work of an isolated individual; generally there is a society whose philosophical and legal germs create the conditions for the advent of the Monster. With all my heart I hope that whoever reads my book really enjoys the fictional story with its seasoning of intrigue and adventure, is amazed by the magnitude of the historical event that far surpasses with its shocking realism any outburst of Fiction, and finally I would like your intellect and the free flow of his thoughts leads him to understand that Hate can never be the driving force of a society's actions.
Journalist: What motivated you to write it?
Sisto Terán Nougués: On March 23, 1976, in Tucumán, I entered the Faculty of Law and graduated with a law degree on September 16, 1979. My professional training took place in the middle of the military process, in its toughest period and in the most punished geography. . Soldiers, weapons in the streets, nocturnal noises of gunshots, people disappearing and the fateful catchphrase "they must have done something" or "they were involved in something" generated in a society willing to consent and keep quiet about everything for the sake of an order established at the end of gun. On the other hand, my sacred respect for the individual Person and the complete understanding that our ephemeral existence is valuable and must be preserved at all costs led me again and again to decipher the barbarity of those communities that did not hesitate to exterminate a good part of their members for reasons based on ideas, race, religion or greed. Hundreds of books read put pressure on my soul until they became written letters that attempted to write a prayer for the spirit of all those who suffered firsthand the dire consequences of human brutality. And so a novel was written with autobiographical touches, a little fiction, a lot of reality and a persistent hammering of concepts that warn us over and over again that ideas are capable of killing when they stage Hate in any of its expressions. When I see people today who, with inconceivable banality, question the numbers of a massacre, I cannot help but be horrified. People are not numbers!!! Each one of us is unique and unrepeatable, and that is why the damage inflicted on a single human being has no unit of measurement. If we do not understand that history must be learned and reread to prevent forgetting, we run serious risks of seeing it repeated and bloody. As a lover of Law, as a Politician, as a Writer and as a Thinker, I longed to one day be able to write in novel form a text that combined all these experiences and concerns that have agitated me for so long and the arrival of the prophets of Hate with their damned Crack made Even more pressing is the desire to express myself and put my essential thoughts into written words.
Journalist: What impact do you hope the work will have?
Sisto Terán Nougués: When you write you never think about the impact of what you write. Write because it is an imperative need of a soul that needs to communicate its thoughts. The theme of my novel, although based on past historical events, currently takes on a different dimension, due to the spell of the omnipotent reign of social networks and their message of hate dressed in tawdry language, which in my opinion makes this theme something very, very contemporary. I would like then that the reading and understanding of this novel be a small constructive contribution to retrace the path of resentment and aggression towards those who think differently and begin to take steps in the direction of respect for others, the appreciation of human life and all its inalienable rights, empathy for the other and an indispensable National Unity that bury once and for all the preaching of serial haters. If I can get just one reader to understand the premise and prophesy it to his environment, it will be the most precious impact he could have had on my personal life.
Biography of Sisto Terán Nougués
He was born in Tucumán on March 17, 1960, he is a lawyer, politician and writer. For many years he wrote articles in the newspapers La Prensa, in Buenos Aires, La Capital, in Rosario, and La Gaceta, in Tucumán.
In 1999 he published his first book "Letters to my unborn son," a collection of letters addressed to his future daughters, addressing various topics such as religion, friendship, love and philosophy.
His second book "I don't believe in death… do you?" is a collection of short stories about different episodes of contact that the author had throughout his life with the phenomenon of the end of human existence.
Finally, the third work "Santiago's road" It is a philosophical novel in which the author reveals his philosophical visions while telling us about his travels while on a pilgrimage to Santiago de Compostela.
"Hitler, a Collective Sin" It is his fourth book, recently published, and on sale at Librería Hernández, located at Avenida Corrientes 1436 (CABA) and soon at El Ateneo. The first edition consists of 500 copies printed at Altuna Printers.
Source: Ambito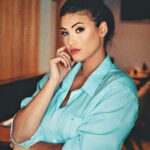 I am an author and journalist who has worked in the entertainment industry for over a decade. I currently work as a news editor at a major news website, and my focus is on covering the latest trends in entertainment. I also write occasional pieces for other outlets, and have authored two books about the entertainment industry.