A legal dispute between Oliver Pocher and Boris Becker is entering a new round. In the first instance, the ex-tennis player lost. Becker appealed. There is an occasion TV report from the year 2020 – the dispute has been simmering for much longer.
The two will no longer be friends: Oliver Pocher and Boris Becker have shared a deep dislike for years. Pocher in particular maintains the enmity between him and the tennis legend with new taunts. A joke that Pocher made in October 2020 is still bothering the courts. What happened?
In his RTL show "Pocher – dangerously honest!" The comedian made fun of Becker's insolvency proceedings and started a fundraising campaign under the motto "Make Boris rich again". "We get him with his vanity," said Pocher on the show. In fact, around 500 euros were raised. But Becker didn't want the money.
Pocher thought of a ruse. He created a fashion prize that was to be awarded to Becker on behalf of an Austrian magazine. The problem: Both the magazine and the price were fake. But Becker fell for it and proudly accepted the "Fashion Brand Award". He even posted an acceptance speech on Facebook. What the 55-year-old didn't know: The money collected was in the base of the plastic trophy.
After the action, Boris Becker saw his personal rights violated and sued Oliver Pocher. In 2022 he failed in the first instance before the Offenburg regional court. Publication is possible "since it involves portraits of contemporary history," . Becker wanted the post to no longer be sent and deleted from the internet. From the court's perspective, "the interests of freedom of expression and broadcasting" outweigh the plaintiff's privacy. Boris Becker appealed the verdict.
Boris Becker is suing Oliver Pocher

The second instance hearing is now taking place in Freiburg, a branch of the Karlsruhe Higher Regional Court. Pocher and Becker do not have to appear at the appointment in person, but are represented by their lawyers. "There is simply no defamatory content, but rather a satirical and amusing TV report that deals with one of the most famous Germans due to current circumstances. We are therefore confident that the higher regional court will confirm the first instance judgment in the interests of our client Oliver Pocher," said Pocher's lawyer Patricia Cronemeyer. Becker's lawyer Samy Hammad said he was still of the opinion that celebrities in Germany "don't have to put up with everything." "That's why it's important, this one Litigation "A final verdict is not expected after the first day of the trial.
Second divorce is through
Lots of drama, a broom closet and today true love: Boris Becker and his wives
It is another stage in the dispute between Oliver Pocher and Boris Becker, which has been simmering for 15 years. It all started in 2008 with Alessandra Meyer-Wölden. When she got engaged to Boris Becker in the summer of 2008, the comedian blasphemed on the show "Schmidt & Pocher": "The saying applies to Sandy: Too young to die, too old for Lothar Matthäus." Or also: "Twelve pages of half-naked in 'Maxim' or as Sandy says: personal ad!"
Boris Becker and Oliver Pocher have been arguing since 2008

The engagement between Meyer-Wölden and Pocher broke up after 83 days – the tennis player returned to his ex-girlfriend Sharlely Kerssenberg, whom he married in June 2009. Just one day before the Becker wedding, which was broadcast on TV, his former fiancée dropped the relationship bombshell: Alessandra Meyer-Wölden officially announced her liaison with Oliver Pocher.
Sharlely Becker and Alessandra Meyer-Wölden gave birth to their first child almost at the same time: Meyer-Wölden's daughter Nayla was born on February 2, 2010, followed a week later by Becker's son Amadeus. Boris Becker congratulated his former partner on her offspring via video message. "Congratulations Oliver, congratulations Sandy, you did well. I hope your daughter is doing well and is bright and cheerful," said Becker.
It didn't take long for Oliver Pocher and Alessandra Meyer-Wölden to respond. Both recreated Becker's video message and Pocher showed it on his Sat.1 format ""The Oliver Pocher Show". The comedian particularly made fun of the four first names of Becker's youngest son. "Congratulations Boris, congratulations Lilly. You did a great job. And then quadruplets. Nobody could have expected that," said Pocher.
There was radio silence between the Becker-Pocher camps for a few years until Boris Becker published his autobiography "Life is not a game" in 2013. Chapter by chapter he settled accounts with his ex-wives. Alessandra Meyer-Wölden also got rid of her fat. "When I play tennis, of course I need breakfast in the morning. But my future wife Sandy preferred to sleep late. So I drove into town in the morning and got breakfast myself," writes Becker. Or: "I increasingly suspected that it was a matter of finding out how one could use the new fame as Boris Becker's fiancée in the most profitable and public way possible." A year later, Boris Becker admitted in an interview with "Spiegel" that the book was "a mistake".
Former tennis star
Boris Becker released from prison: The highs and lows of his life
In 2013, Pocher and Becker dueled on a TV show

Oliver Pocher still used the statements to continue the feud with Becker. The comedian publicly took sides with Alessandra Meyer-Wölden – even though the two had long since separated by the time the Becker biography was published. In a series of malicious tweets, Boris Becker and Oliver Pocher had an argument on social networks. The beef ended with the comedian's request to "have a 1:1 exchange if you dare." Becker dared. In October 2013, Pocher and Becker dueled on the RTL program "Alle auf den Kleinen". The comedian and the athlete competed in silly games over twelve rounds. For one game, Becker wore a hood with two fly swatters. In the end, Oliver Pocher won. The show did not mean an end to the dispute.
In the following years, Oliver Pocher repeatedly teased Boris Becker or his ex-wife, for example in 2017 when Pocher and Sharlely Becker appeared together on the ProSieben show "Global Gladiators". "You have to understand that you're not funny to me. What you do with your women is absolutely shit. Please shut up," Sharlely Becker said to Pocher at the time.
A year later, Sharlely and Boris Becker's marriage failed, and the ex-tennis professional was also in bankruptcy proceedings – a hit for Pocher. In several interviews he gleefully commented on Becker's situation. He didn't let that go and tweeted in the summer of 2018: "Oliver Pocher: Just keep your mouth shut and take care of your own family history (complicated enough…) instead of talking stupidly, unqualified (probably difficult for you)." Becker thus moved the dispute with Pocher back to social media.
Pocher countered in a Facebook post that he has since deleted: "When you are in debt, it tends to be like with junkies, you don't tell the truth and do everything you can to get the next shot (of money)." Accusations that Becker didn't let sit. He tweeted back: "Difficult childhood, Jehovah, short stature, unemployed, own children in America, fighting in German courts for less maintenance payments, empty halls… really stupid." Boris Becker has now deleted this tweet too.
Becker has already lost an appeal against Pocher

As part of his bankruptcy proceedings, Becker had to sell over 80 personal items, including trophies and cups from his active time as a tennis player. Oliver Pocher, of all people, bought two of these memorabilia at auction in 2019. "He gave us many great afternoons and nights in front of the TV. Now we should give something back. I was happy to do my part," said Pocher, commenting on the campaign. He paid 26,500 euros for the two trophies, which he wanted to auction for a good cause. One of the trophies went under the hammer at a charity gala a few months later – and went to Sharlely Becker. She wanted to give the trophy to her son Amadeus, she said, and thanked Pocher for helping to bring it back into the family – "albeit in a strange way." "Pocher, you really have a good heart. Thank you," wrote Sharlely Becker.
Statements that Boris Becker probably wouldn't make. The current court case in Freiburg is not the first legal dispute with Oliver Pocher. In 2019, Becker obtained an injunction against the comedian. Pocher had accused Becker of "delaying bankruptcy" and "criminal matters" in a TV show. Becker wanted to stop these statements. At first he succeeded, but Pocher appealed and won at the Higher Regional Court in Hamburg in 2021 – the interim injunction was withdrawn by Becker's side.
In the court dispute between Becker and Pocher it is currently 2:1 for the comedian.
Source: Stern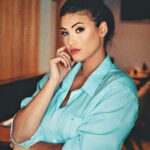 I am an author and journalist who has worked in the entertainment industry for over a decade. I currently work as a news editor at a major news website, and my focus is on covering the latest trends in entertainment. I also write occasional pieces for other outlets, and have authored two books about the entertainment industry.