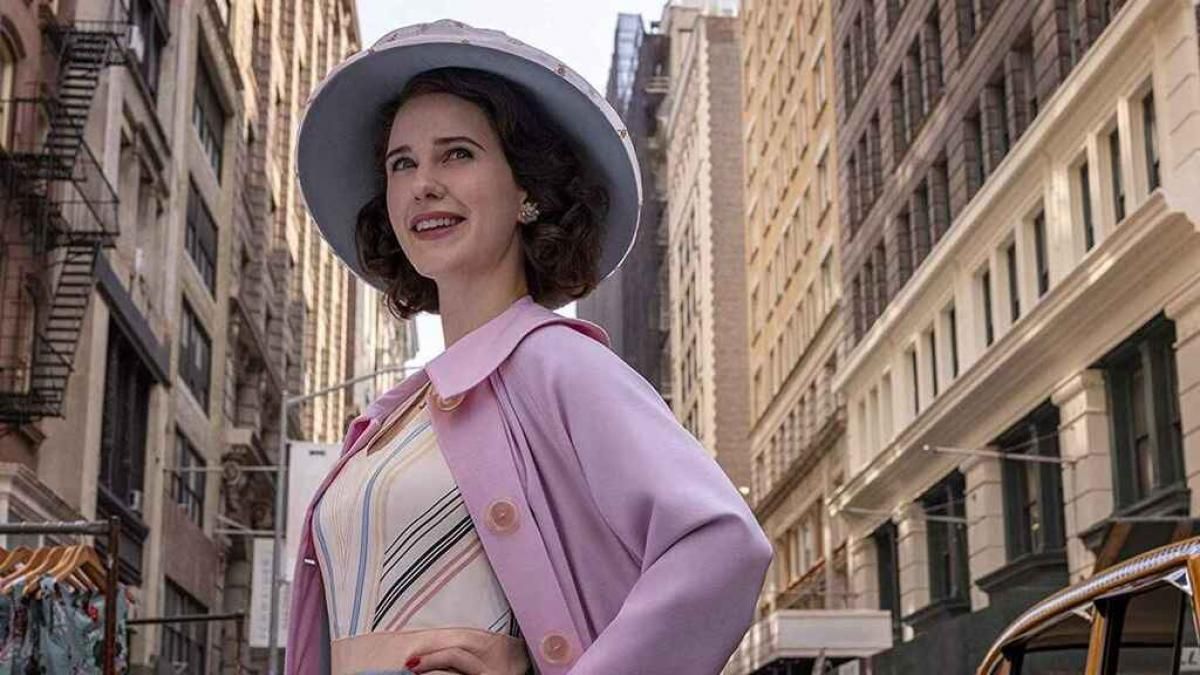 Jack Reacher is a retired military policeman just making his way back into society. Travel the United States without a cell phone and only the essentials. When he arrives in a small town, he is arrested for a murder he did not commit. As he tries to clear his name, Reacher will stumble across a deadly conspiracy that will take his mind and his fists to unravel. This new original series is based on the books by British writer Lee Child.
matched
february 4
Mexican comedians Adrián Uribe and Consuelo Duval come together in this comedy-packed special. In this show, the couple touches on issues from everyday life to marriage, gender stereotypes and their own personal misfortunes. In addition, during the show the characters that have characterized for years appear: El Vítor and Nacaranda.
Phat Tuesdays: The Era of Hip Hop Comedy
february 4
This docuseries features some of America's black community's most famous comedians and personalities including Regina King, Snoop Dogg, Dave Chappelle, Craig Robinson, Tichina Arnold and more. It tells the story of how Phat Tuesdays was born: a comedy show made only by black comedians that changed history and had a significant influence on the representation of the community.
Sofia Niño de Rivera: I Would Do It Again
February 11th
Mexican comedian Sofía Niño de Rivera returns to New York theaters 10 years after her first appearance in the city. In this new stand-up I Would Return to Do, the comedian touches on issues of Mexican and Latino culture, the pandemic, and her life since she started in comedy until her current success. This presentation had a full house in its two shows at the Gramercy Theater in New York, in addition to appearing in other important cities such as El Paso, Denver, Chicago, Phoenix, San Francisco, Seattle, Las Vegas and Los Angeles.
I Want You Back
February 11th
Emma and Peter have just become single, and not by choice. After meeting by chance, these thirtysomethings refuse to accept that their relationships have ended for fear of being alone forever. Both decide to unite to get their ex-partners back by destroying their new relationships, which leads to very funny and irreverent scenes.
With Love
February 11th
This is the story of the Díaz brothers, Lily and Jorge, whose mission is to find love and purpose in life. The series takes place during different holidays such as Valentine's Day, Day of the Dead or Christmas. With only five episodes, it's the perfect romance story to celebrate February 14th.
TQM
February 14th
In this suspense movie, one of the most prestigious psychiatrists in Mexico decides to experiment with her three children and put them to the test to determine the inheritance of each one with three other complicit patients. However, everything gets complicated when one of his patients plays against him. How far will the brothers go to get their due?
The Marvelous Mrs. Maisel
18th of February
One of Amazon Prime Video's most award-winning and acclaimed series is back: The Marvelous Mrs. Maisel. In this fourth season it is already 1960 and it is time for changes. Midge is looking for a comedy show with total creative freedom that allows her to improve her performances. However, her commitment to her career and the places it will take her will not always be in synch with her family and friends.
Most Dangerous Game
18th of February
Desperate to save his terminally ill, pregnant wife, Dodge Tynes (played by Liam Hemsworth) accepts an offer to play a deadly game in which he discovers he's not the hunter, but the hunted. This action thriller also stars Sarah Gadon and Christoph Waltz.
The Good Doctor
February 25
The fifth season of The Good Doctor is coming to Amazon Prime Video first. In this new season, Dr. Shaun Murphy, a surgeon with autism and wise man syndrome, is back at the San Jose St. Bonaventure hospital after a stay in Guatemala. With his return, he and the staff will face some radical changes in the hospital that will risk not only the integrity of the doctors, but also his relationship with Lea.
Source From: Ambito