The time of year has arrived when people disappear under scarves and hats because the wind is blowing ever more icily and the temperatures are plummeting. This means stress for our skin. When it gets cold, the blood vessels in the body contract so that the heat can be better stored inside. But this also means that blood circulation is poorer and the skin is supplied with fewer nutrients and oxygen. The result: dry skin, irritation, feelings of tension.
But it's not just the cold that puts a strain on the skin, it's also the heat – more precisely: heating air. This reduces the humidity indoors. The body reacts to this and releases more moisture. And this despite the fact that the skin is more sensitive in the cold half of the year. The skin is covered by a thin protective film consisting of sweat and sebum produced by sebaceous glands. When it's cold, the body reduces skin oil production. This in turn affects the body's own protective barrier – it loses its resistance.
Home remedies for dry skin

If the skin is dry and sensitive, it needs intensive and long-lasting moisturization. "Optimal care strengthens the skin's resistance and supports the skin's own protective barrier." He recommends lipid-rich creams with a water-in-oil base. But a trip to the drugstore is not always necessary. Sometimes you just have to reach for the kitchen shelf. Many foods are also moisture boosters – and cheap too.
If you have a bathtub at home, you can use wheat bran as a bath additive. It contains many ingredients that prevent the skin from drying out and also protect the skin cells. Olive oil is also a moisturizer and works best when applied to damp skin. We present five other home remedies that are good for stressed skin in the photo series above.
Source: Stern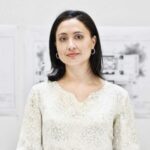 I'm Caroline, a journalist and author for 24 Hours Worlds. I specialize in health-related news and stories, bringing real-world impact to readers across the globe. With my experience in journalism and writing in both print and online formats, I strive to provide reliable information that resonates with audiences from all walks of life.