"To protect the American people from a short-term crisis created by Democrats, we will allow Democrats to use normal procedures to approve an extension of the emergency debt limit to a fixed dollar amount to cover current spending levels through December. "McConnell said.
This will give President Joe Biden's party enough time to approve a longer-term solution with Democratic votes, through a complicated parliamentary maneuver.
Democrats now refuse to follow this procedure known as "reconciliation" to approve an increase or suspension of the debt ceiling only with their votes, so the ruling party could reject the Republican offer after discussions that were taking place at the end of this edition.
Faced with the parliamentary blockade, Biden entered the scene this week: he met with the main banking and business leaders to discuss "the urgent need for Congress to act immediately with bipartisan support" to avoid "the economic catastrophe that would result" from a default of the world's leading power, according to the White House.
Among those invited to this meeting were the CEOs of the banks JPMorgan Chase, Citi and Bank of America, as well as those responsible for the Nasdaq and the large companies Intel and Raytheon.
"We played with fire," Citi president Jane Fraser was alarmed.
Jamie Dimon, from JP Morgan and one of the most influential bankers in the United States, warned for his part of the "cascading" effects that an "unprecedented" US default could have.
"The world is looking at us," he said, recalling the key role of the US currency and US Treasury bonds for the global economy and finance.
The president of Nasdaq, Adena Friedman, considered that the markets would react "in a very negative way" to a moratorium, which would jeopardize the savings and retirement plans of millions of Americans.
Biden, meanwhile, attacked Republicans again, asking them to "stop playing Russian roulette" with the US economy and financial reputation.
Can
The debt limit of the United States amounts to about 28,000 million dollars, and raising or removing it is the exclusive power of Congress.
That benchmark will be reached on October 18, according to Treasury Secretary Janet Yellen. However, the Bipartisan Policy Center, an independent think tank, estimated this Wednesday that the country will have liquidity problems between October 19 and November 2.
"Congress must act before," said Shai Akabas, director of Economic Policy of the entity.
"Even before October 19, the Treasury will have dangerously low liquidity levels. An unexpected event could degenerate into a financial crisis ", he remarked.
Defense Secretary Lloyd Austin also raised his voice on Wednesday, warning that a default would affect "the security" of the country and "seriously hit" the military and their families because they could not receive their assets on time, or in their whole.
Like all major economies, the United States has lived on credit for decades in terms of public spending, and has increased its ability to borrow, or even suspended the debt "ceiling" on multiple occasions.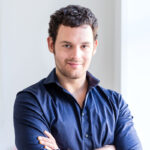 David William is a talented author who has made a name for himself in the world of writing. He is a professional author who writes on a wide range of topics, from general interest to opinion news. David is currently working as a writer at 24 hours worlds where he brings his unique perspective and in-depth research to his articles, making them both informative and engaging.